Things have a funny way of coming about sometimes. For no good reason I decided to make a gas pump, which became two - one regular, one premium.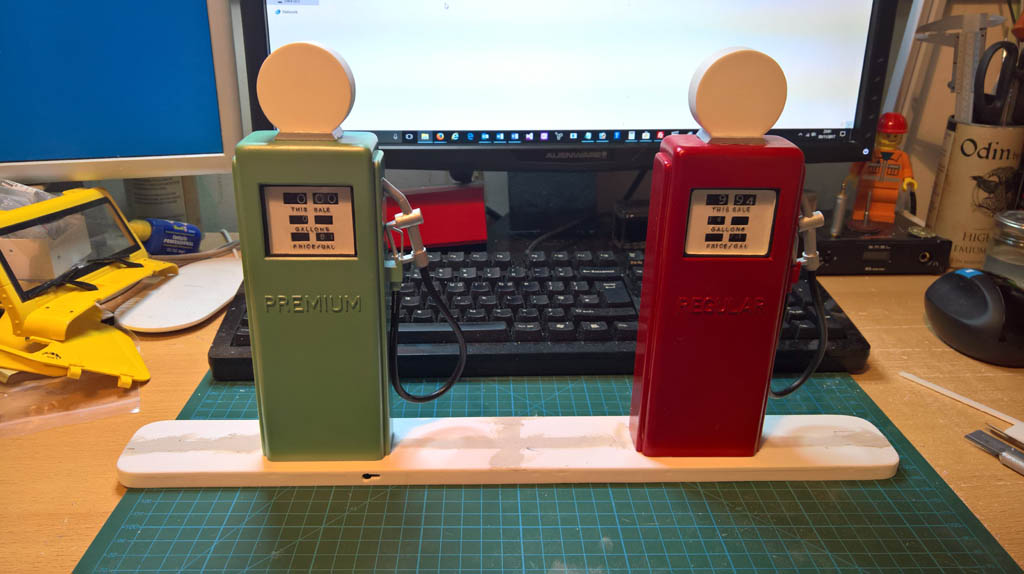 Around that time Ms. Protocol landed the job in Frankfurt she'd been after ever since the Brits voted for Brexit, and so I started thinking about how I might package my trucks up for the move. That led to the idea of making a stackable box for each, from plywood, that might double as a display case.
Inbetween all that the UK Scale Nationals happened, and Mark complained that there were no photo opportunities at all that weekend. He wasn't wrong, really. Too many leaves on the ground. Anyway, I had an idea of a Photo Opportunity In A Box ? ? ™ Pat. Pend. and so on.
Got myself some popsicle sticks (2,000 of them)...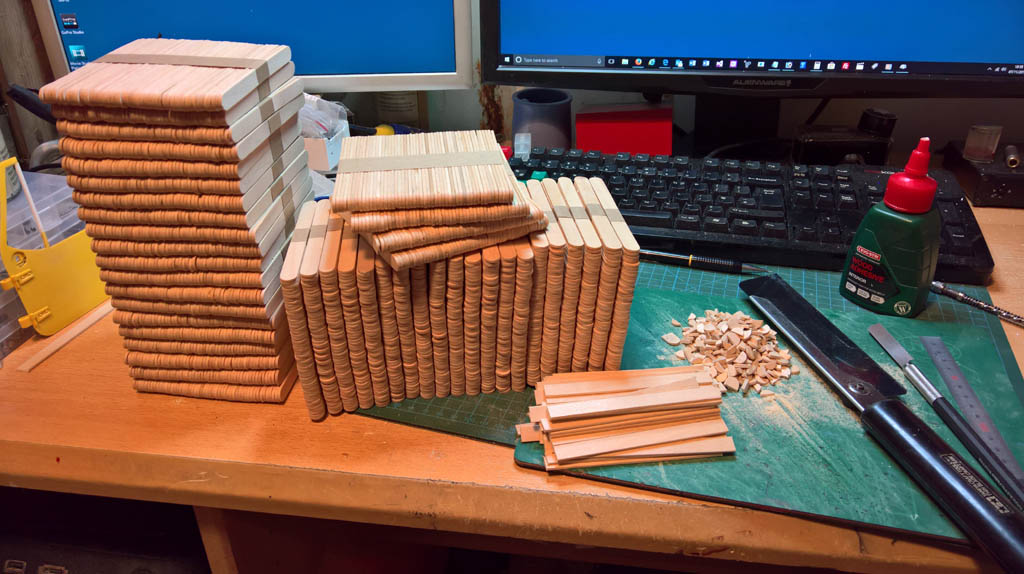 ...and together with some of that plywood I made this: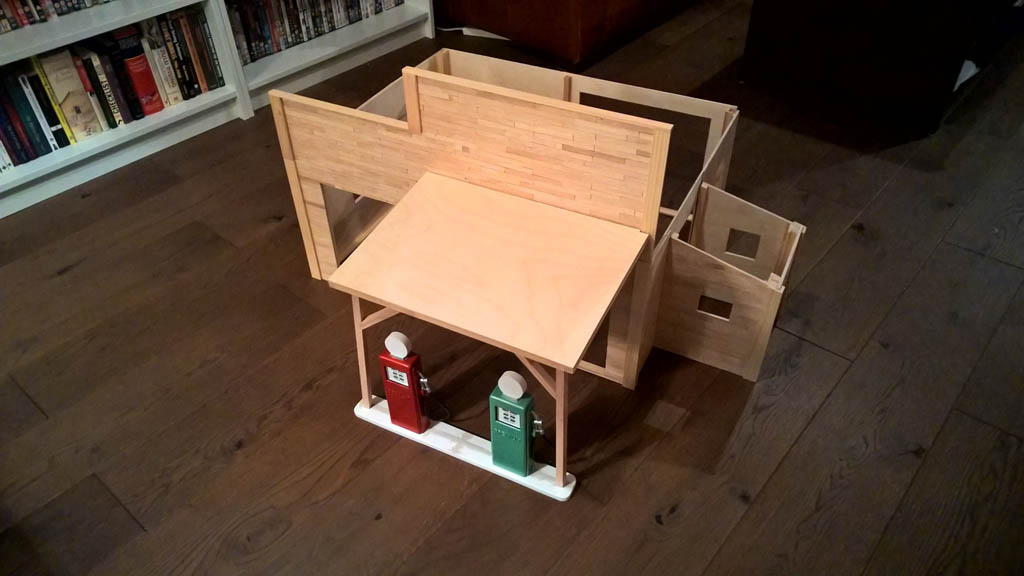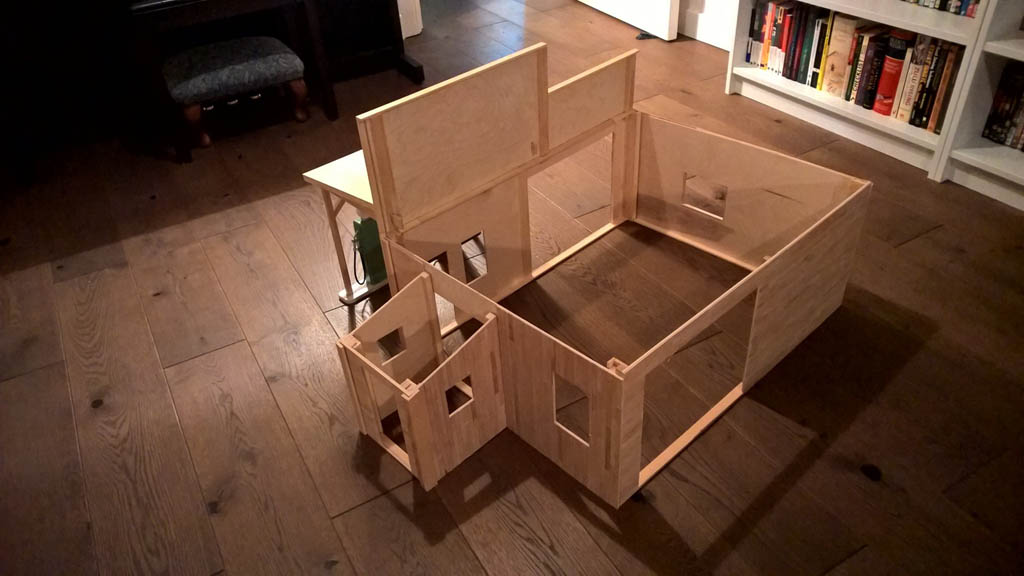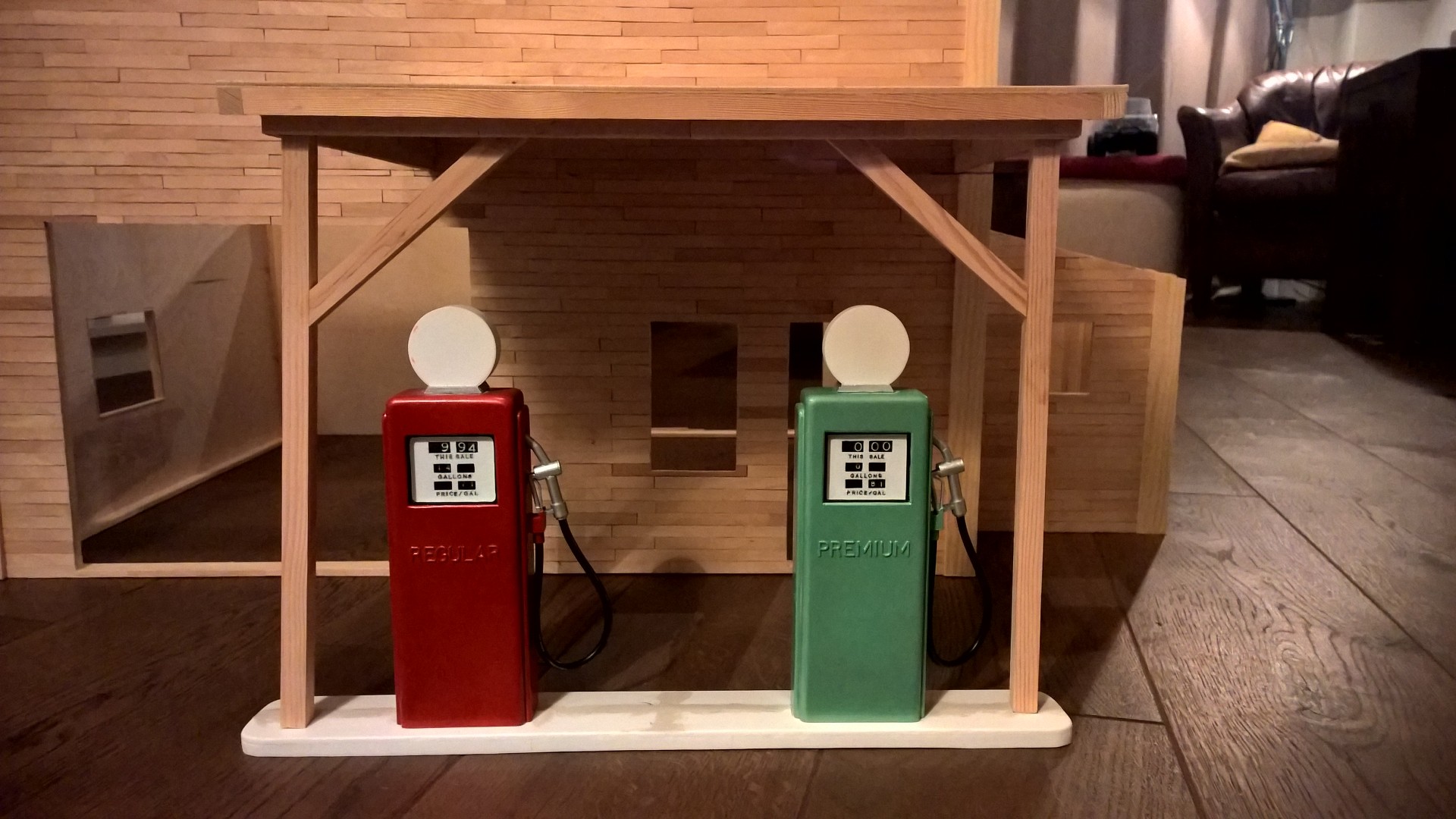 The whole thing disassembles into constituent parts without a single nail or screw. Here's all of it in a pile: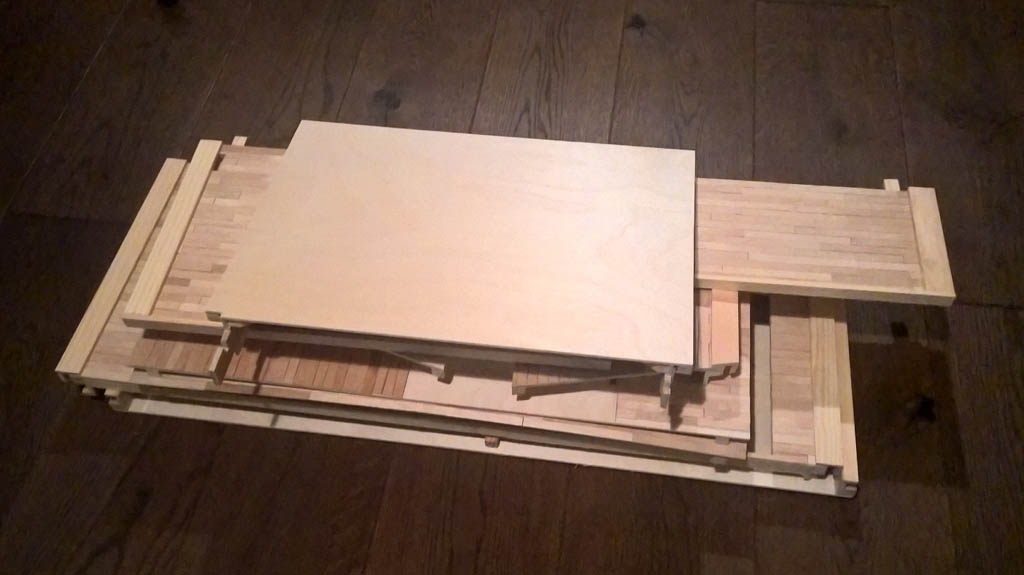 And here's how the corner joins work - take the lower wall, and just slide it down into the corner of the wall at the left: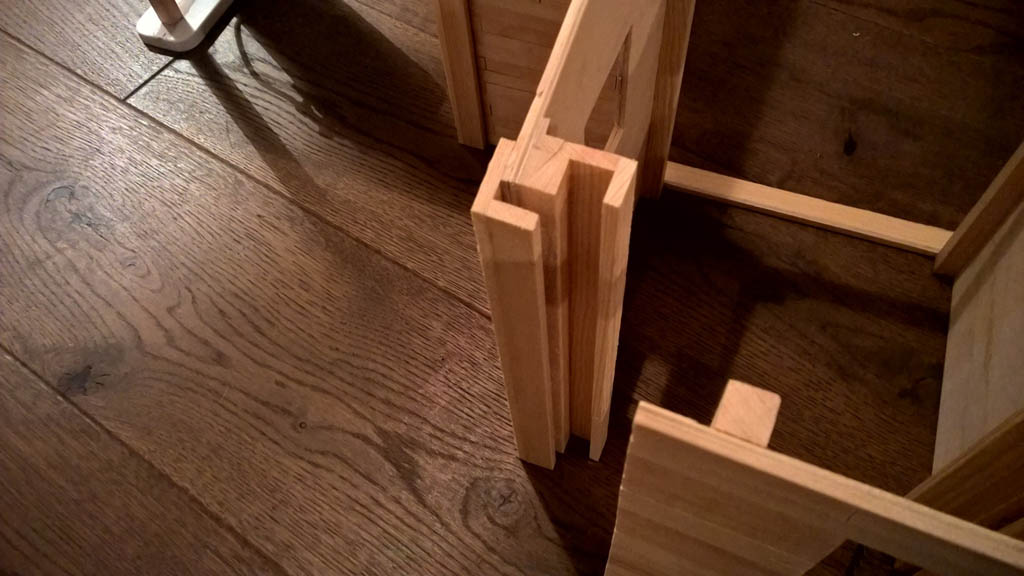 It will get a roof, doors and windows. And LOADS more detail, as time goes on. Those barn doors are big enough for a Skeleton J2 Jeep (and then some). The roof will come off in parts so that the inside can double as my scale garage.
Neat thing is I can take it apart in 60 seconds and throw it in the trunk when going to a meet!