Well this is a trailer I have wanted to build for sometime but it has taking some coaxing from my oldest son to get going on it. It is a 70's style Wilison cattle trailer they were made out of wood and steal so this one we are going to build all out of wood as once it is painted you can not tell the difference for the most part. It is made out of Aspen and Poplar and Basswood NO balsa it is all rabbited and wood glued and air nailed together..

Here are some picks of a trailer that is in really bad shape but it is the only one I know of so we took all are numbers from it..

This trailer is a 44 footer in length same height as any other new cattle pot but the belly on these older trailers is higher than a newer trailer..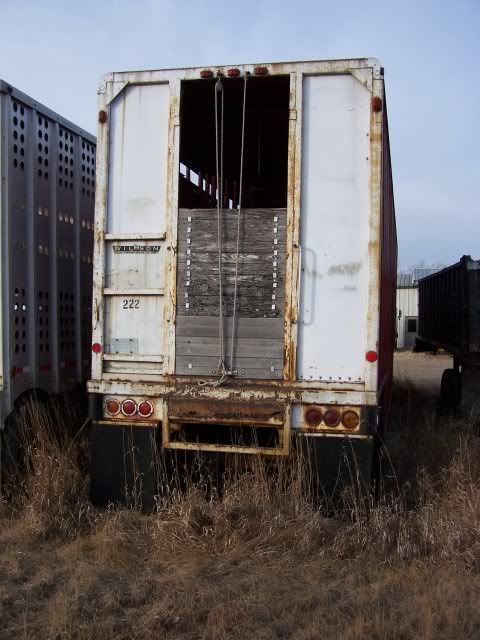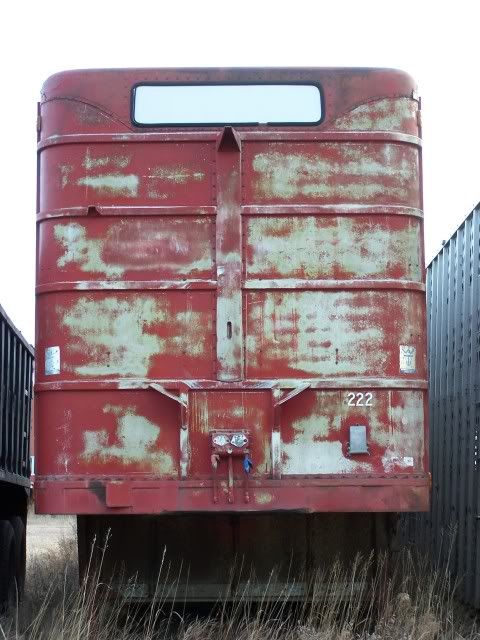 Here is what we have so far I ran out of Aspen and Basswood so I have a bunch coming in this week to finish it off..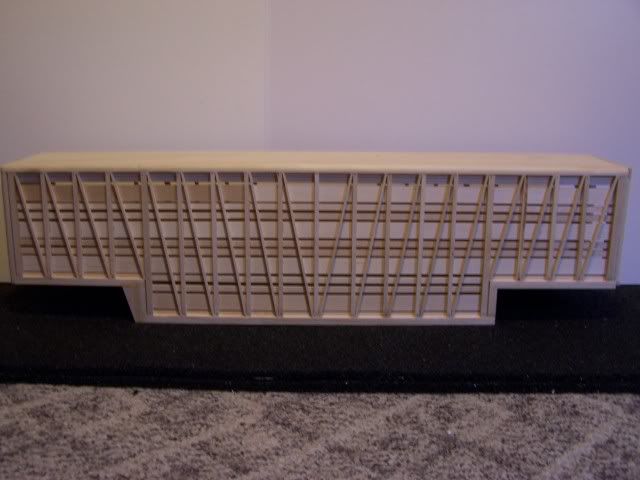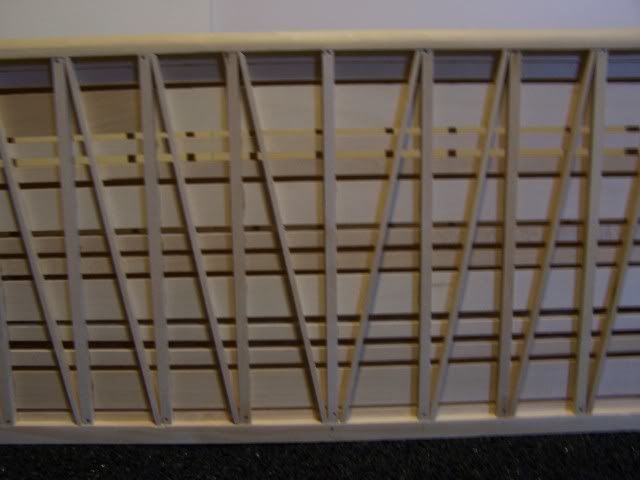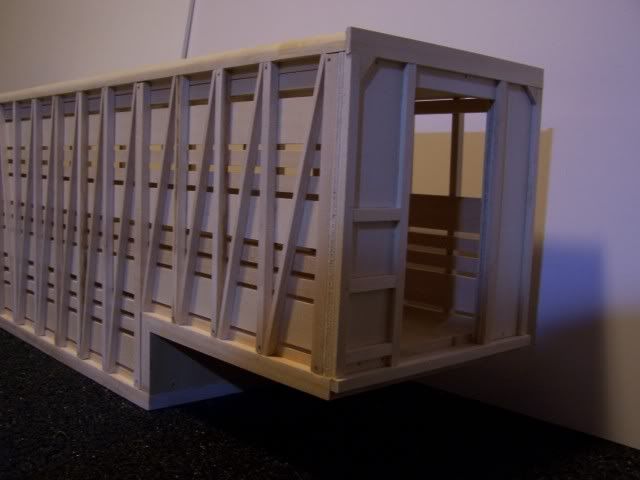 There is a fair amount left to do before I paint it we have not done any sanding yet but that will wait till all detail work is done..