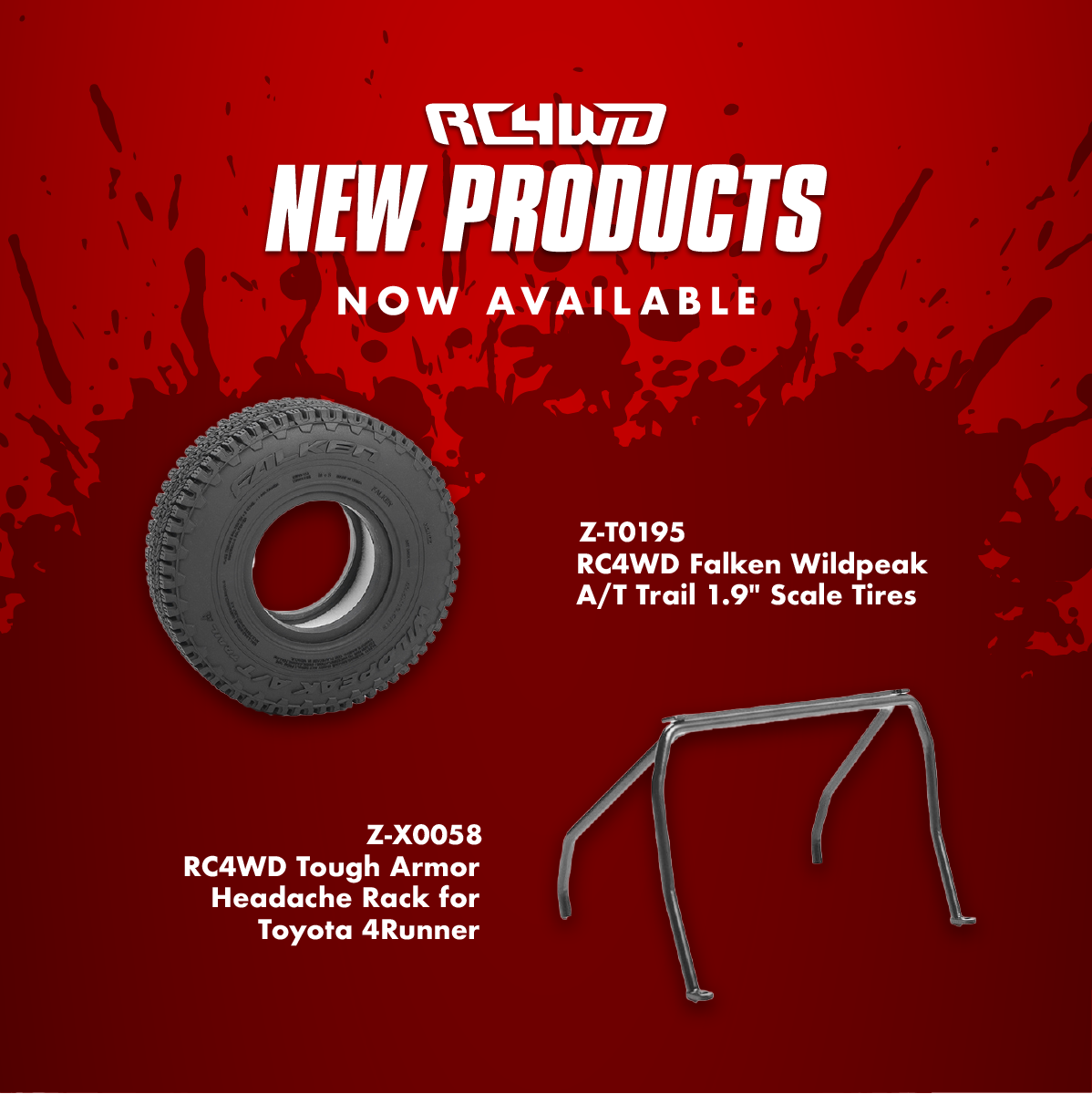 Treat your crawler build to some new RC4WD Falken Wildpeak A/T Trail Scale Tires available in 1.9" size. Looking to upgrade your 4Runner? We got you covered with our new Tough Armor Headache Rack!
SHOP NEW PRODUCTS

Z-X0023
Tough Armor Tube Roll Bar for G2 Cruiser
?Running without the top allows for better clearance...this roll bar gives you the safety that you need plus the lower clearance.?
Price: $49.99
Z-S1752
Gelande II Leaf Spring
?This leaf spring kit gives you the look and performance of a real FJ. Feel the adrenaline when you're waiting for the suspension to settle in while hill climbing!?
Price: $49.00
Z-X0025
RC4WD Tough Armor Swing Away Tire Carrier w/ Fuel Holder for the G2 Cruiser
?This carrier offers that extra space for my essentials on the trail, like tools and fuel cans.?
Price: $69.99
Z-T0147
RC4WD Dick Cepek Etreme Country 1.9" Scale Tires
?These are designed to take on
extreme conditions by utilizing Dick Cepek's tire tread and RC4WD's softest compound.?
Price: $24.99
Z-S1774
RC4WD 1/10 Hi-Lift Extreme Jack
?The only recovery tool handed down from Farmers. Don't think it's just a jack, it's so much more... and functional.?
Price: $29.99
Z-E0071
LED Basic Lighting System for Cruiser Body Set
?What scale rig doesn't have lights? Throw this basic set in to light your way on the trails or asphalt.?
Price: $17.99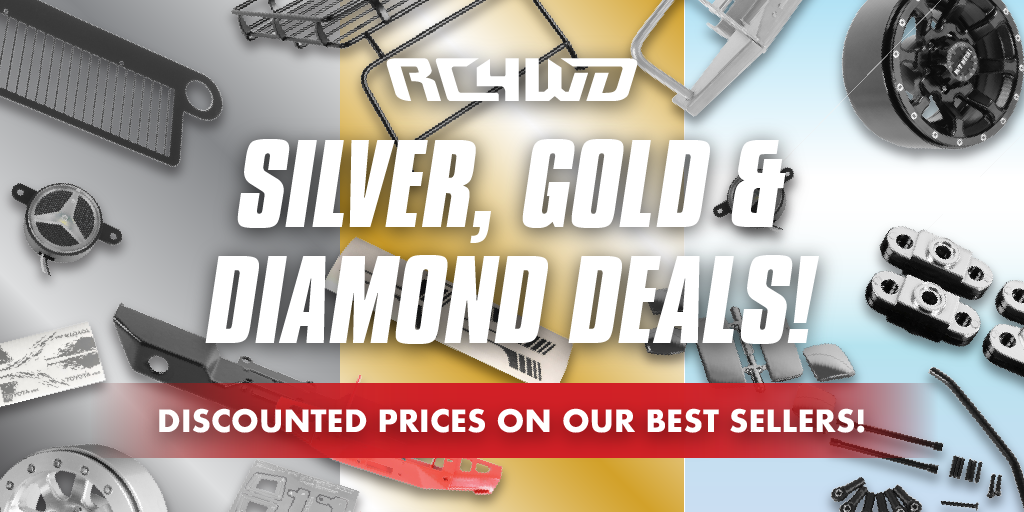 SHOP DEALS

This email was sent by RC4WD, Inc.
Make sure our messages get to your Inbox (and not your bulk or junk folders).
Please add
media@rc4wd.com
to your contacts!
RC4WD, Inc. | 720 N. Gateway St., Visalia, CA 93291
? 2020​