Well with the truck goes the trailer so here goes the hacking of 2 new bruder drop decks and turning them into a sort of HET looking trailer to haul are tank with..

So 2 new trailer..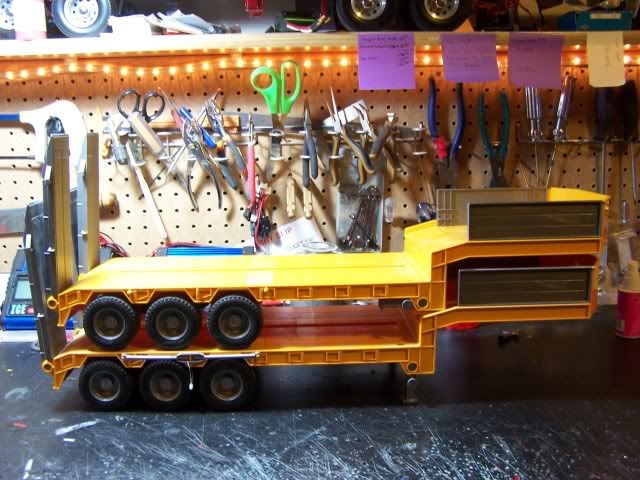 First 2 cuts the tape gives me a stright line to follow..



WALA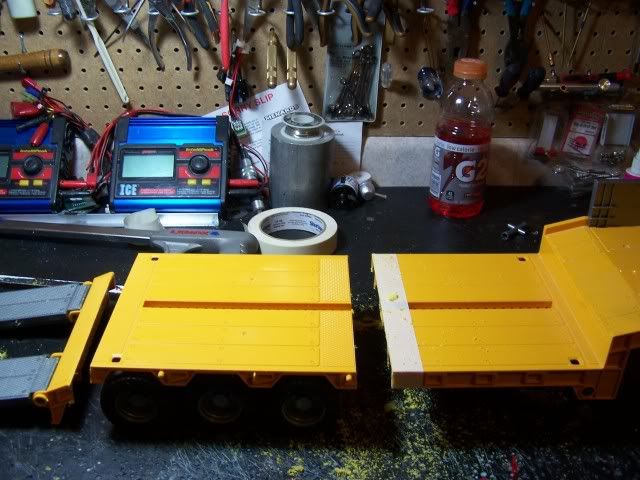 Next onto the 2nd trailer one cut.


Then one more to shorten the deck.



Then all 3 back together but I have to reconnect the bracing still but here is how it looks.



Now since the truck is a 1 5/8 taller than a stock semi I need to make a new neck for the trailer. I am going with the set up the HET M1000 has with a bending point at the front of the trailer that the neck hooks too. Also the neck will be made out of 1/2 plastic sheet..




More tomorrow if I get a new band saw blade :mad:

Thanks Much for looking..