Hello,
Genesis :
2 years ago, my daughter asked me build her a scale truck.
I build a Jeep TJ out of spare parts I had in my workshop.
- Nikko Body Shell
- frames from Keith Racing
- RC4WD R2 transmission
- Tamiya TLT axles
- self milled transfert case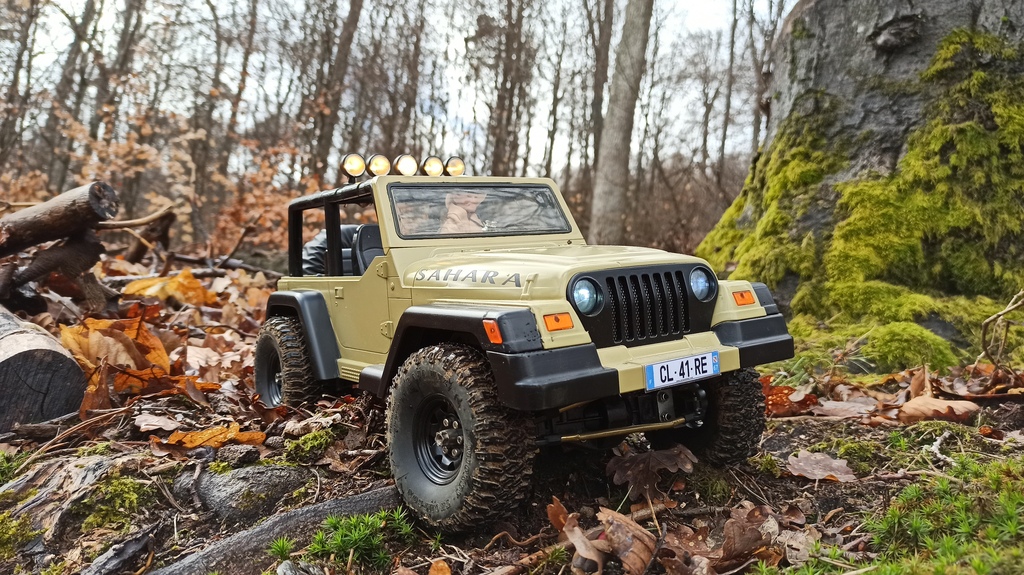 I loved build that truck especially the body.
On the other hand, there are a lot of small details that I would have done differently if I had made this car for me.
I finally found a second body and start my definition of a TJ.
I have ordered chinese Yota axles and dig an old Integy frame out of my chaos.
The chassis :
As for all my built on links, I install the axles and the frame in their final position on a wood plate.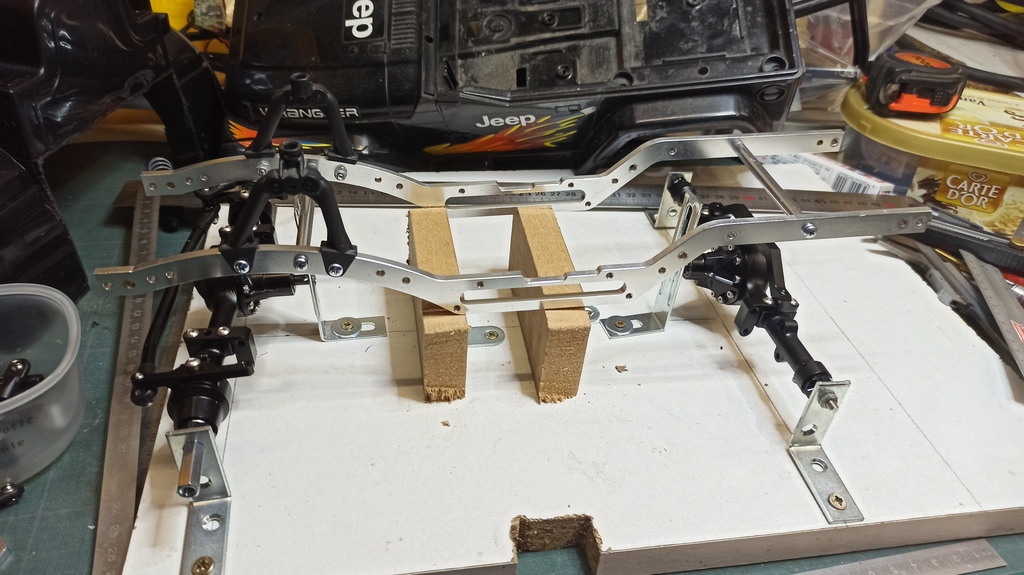 Then I made the links out of Traxxas rod ends and threaded shaft.
I'll made the Panhard bar later. I cut prototypes of the side plates out of PVC plate.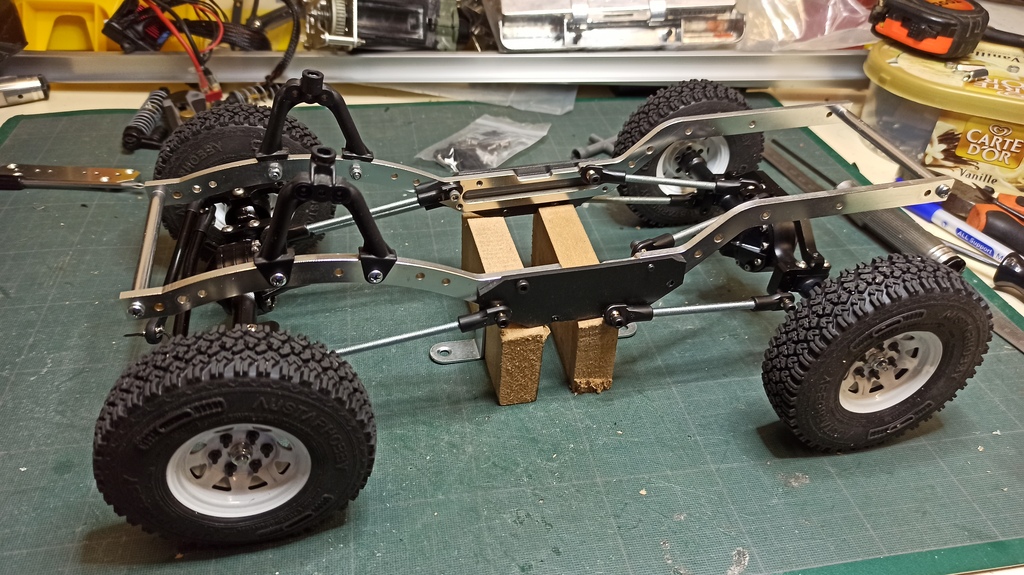 Just for fun, I put the body on the frame with the wheels (1,55" RC4WD rims and Austar tires)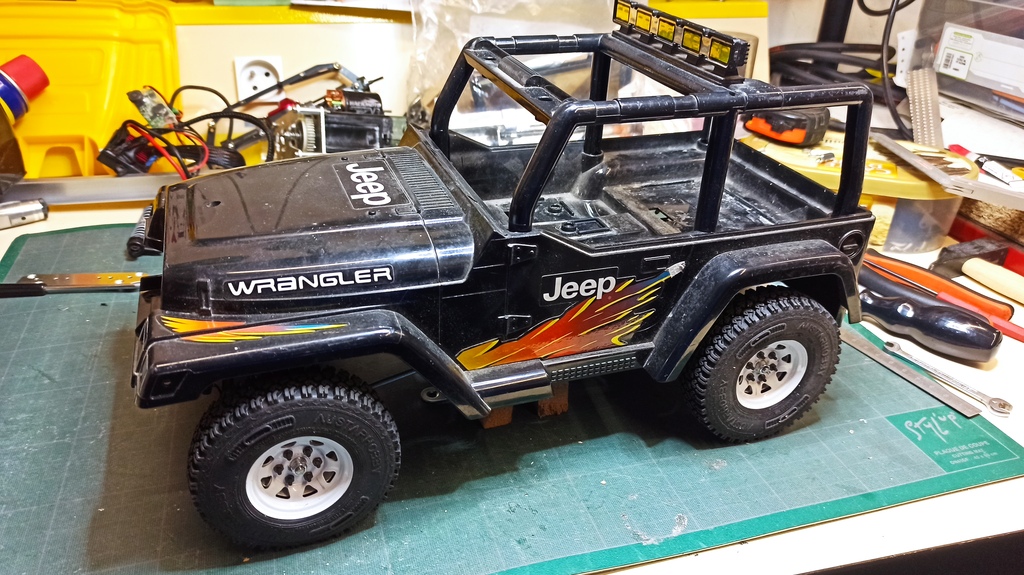 At this point, I started to work with my little CNC to made all the parts I cannot buy.
First, I milled the side plates in Epoxy and a Transfert case in Delrin.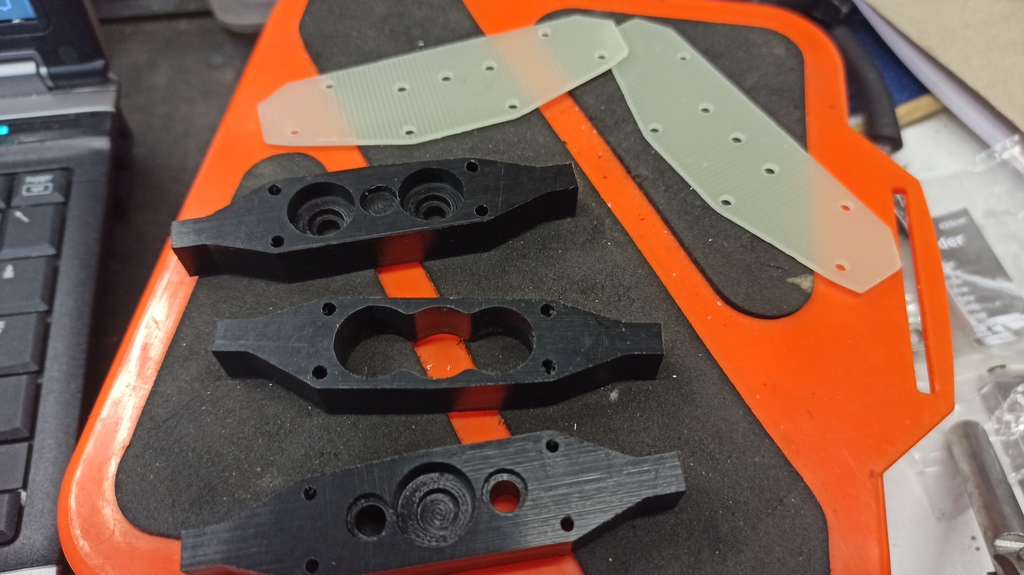 About the transfer case: It has an internal ratio of 1:1 with an overdrive of 1.15 to front axle.
It's made up of 3x 32DP pinions with 5mm axle. There are 6x 850 bearings to guide everything.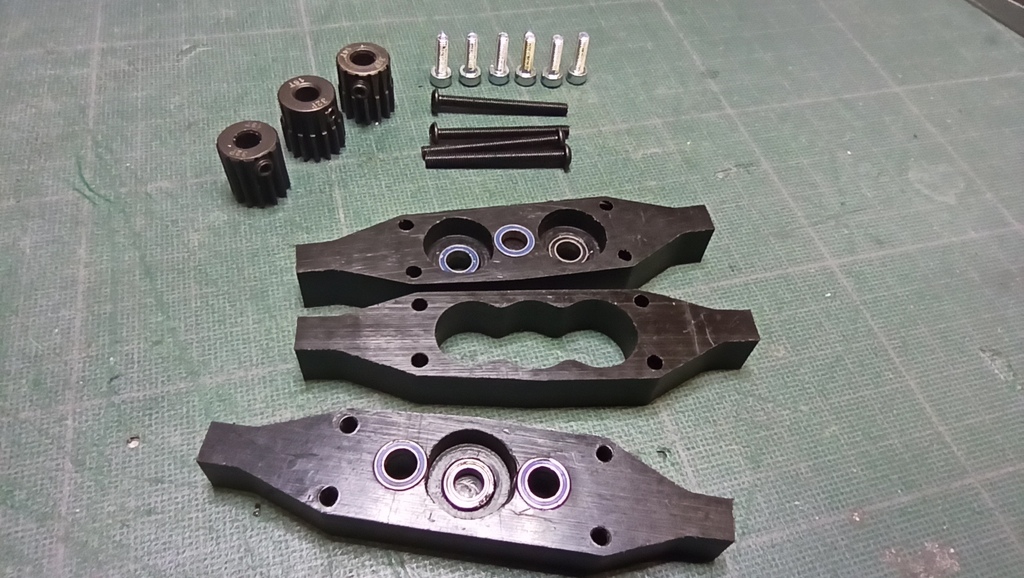 Et Voilà! in the frames: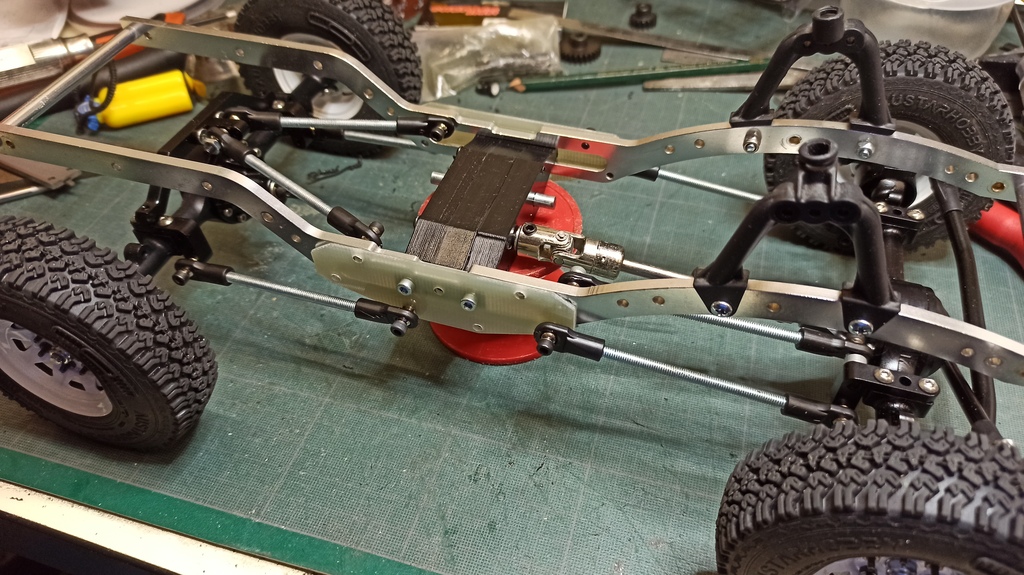 As long as the milling machine is out, I make the rear cross member for the shock absorbers as well as a frame side support for the panhard bar: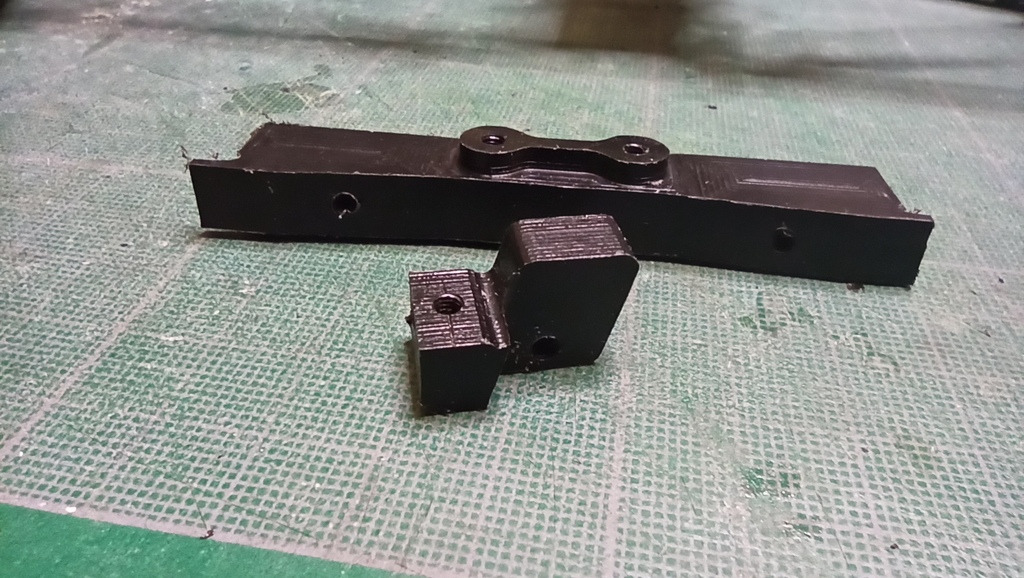 Barely deburred, I install the crossbar. We can also see a plate with the rear body supports: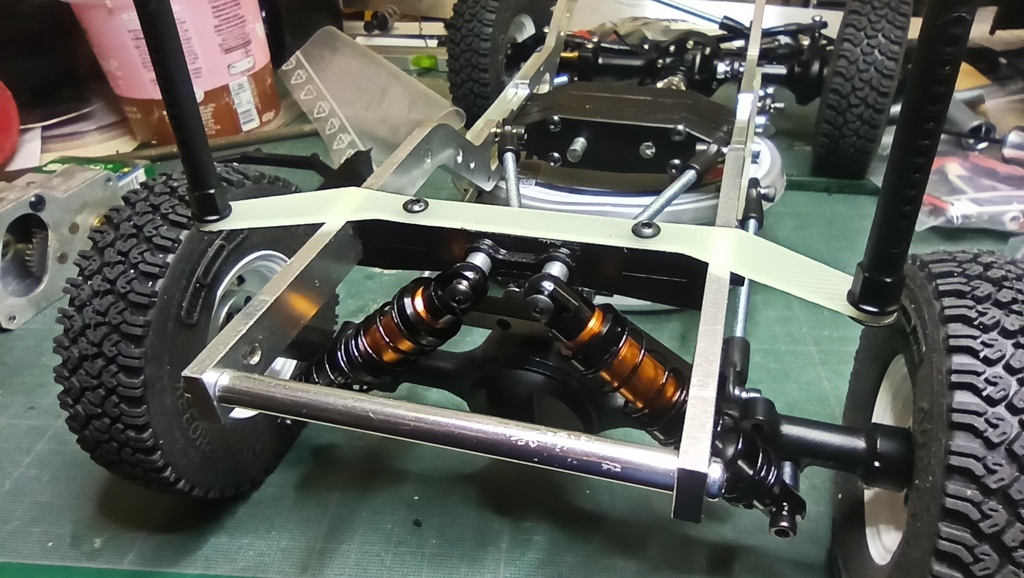 Same punishment for Panhard's support. I also made the bar: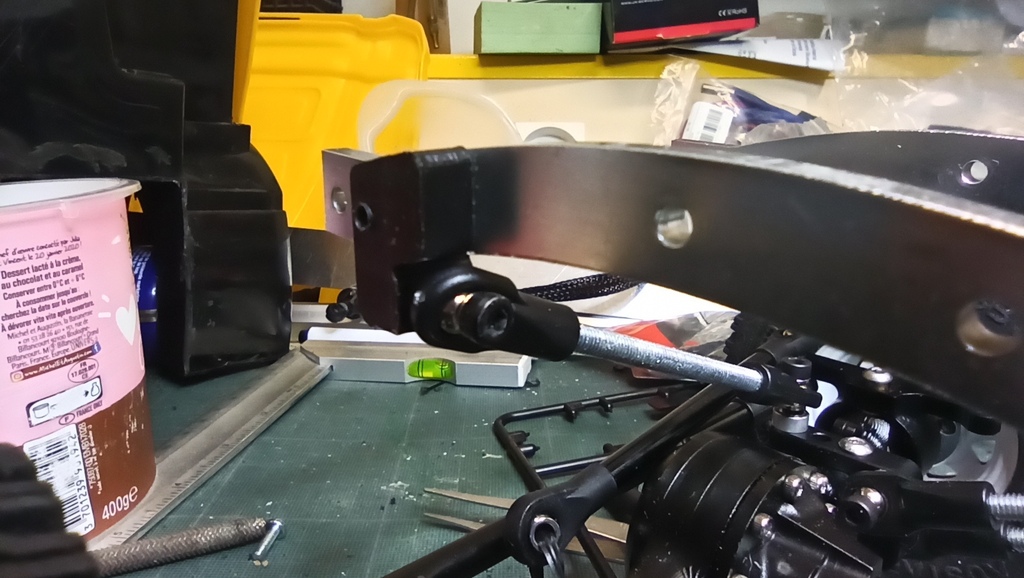 I position the transmission (RC4WD R2) on the frame to size the supports: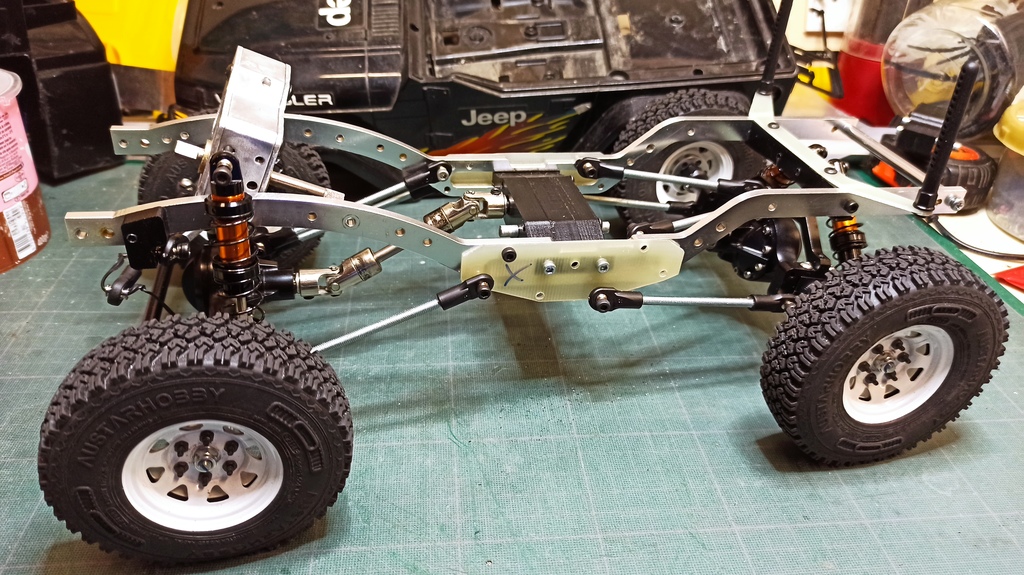 This supports are immediately drawned on Autocad et sent on the Easel Website to mill them. Here are them onto the frame: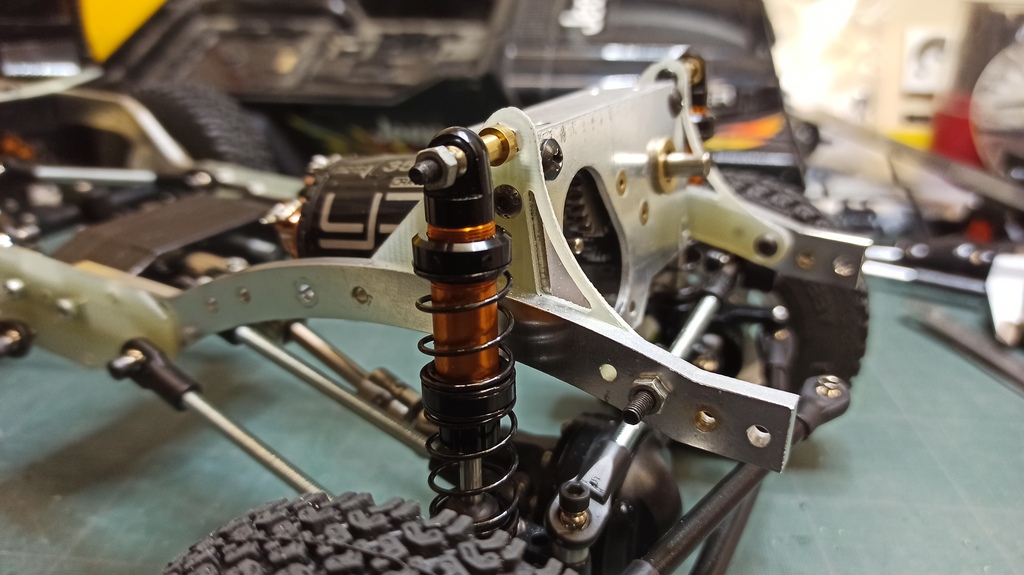 For the first time the chassis stands alone on its wheels with all its mechanical components installed: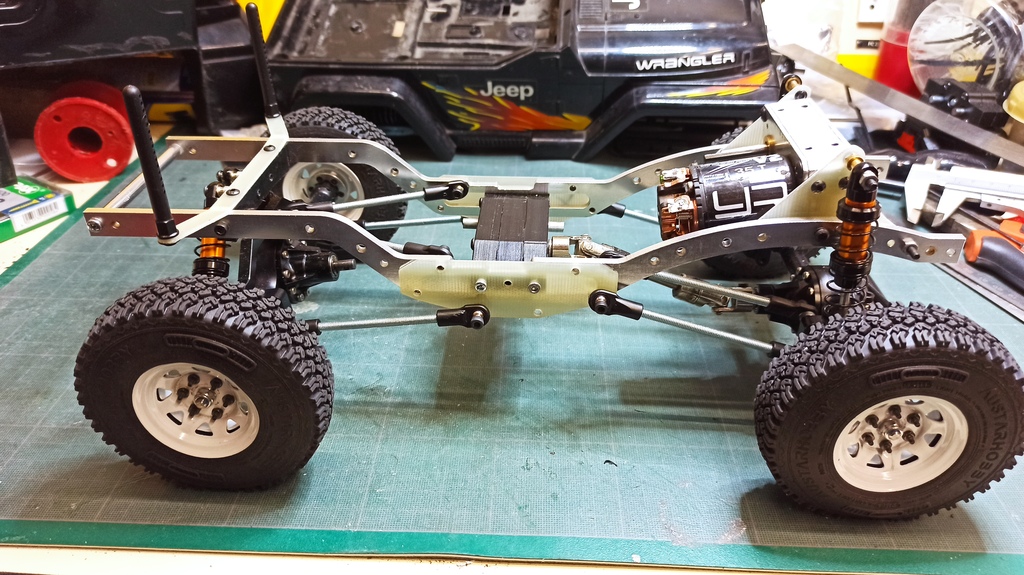 A front block is milled from Delrin to install the steering servo and front body mount: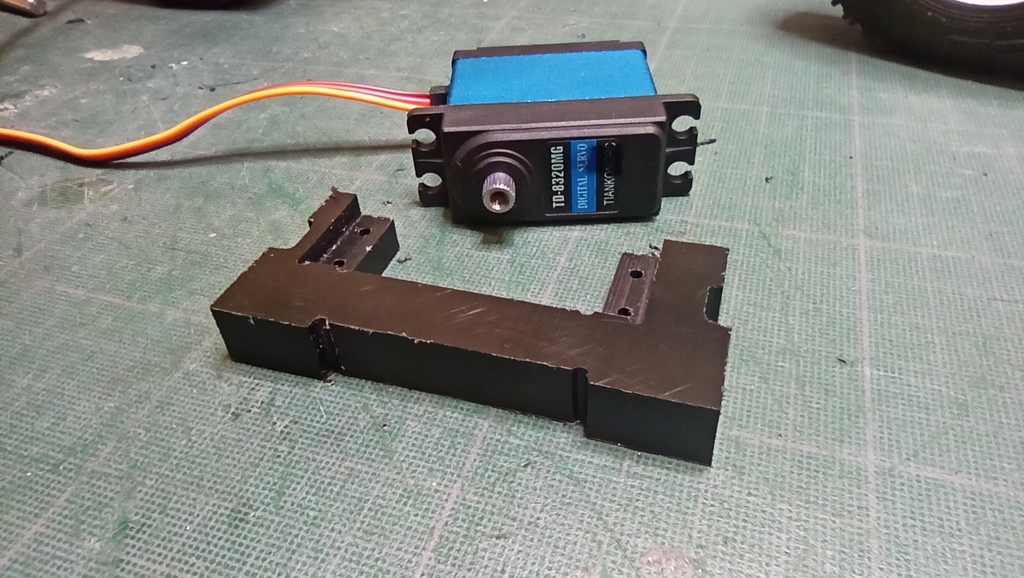 I switched the transfert case for its final one. the shaft are also installed.
The Truck drove his maiden flight so: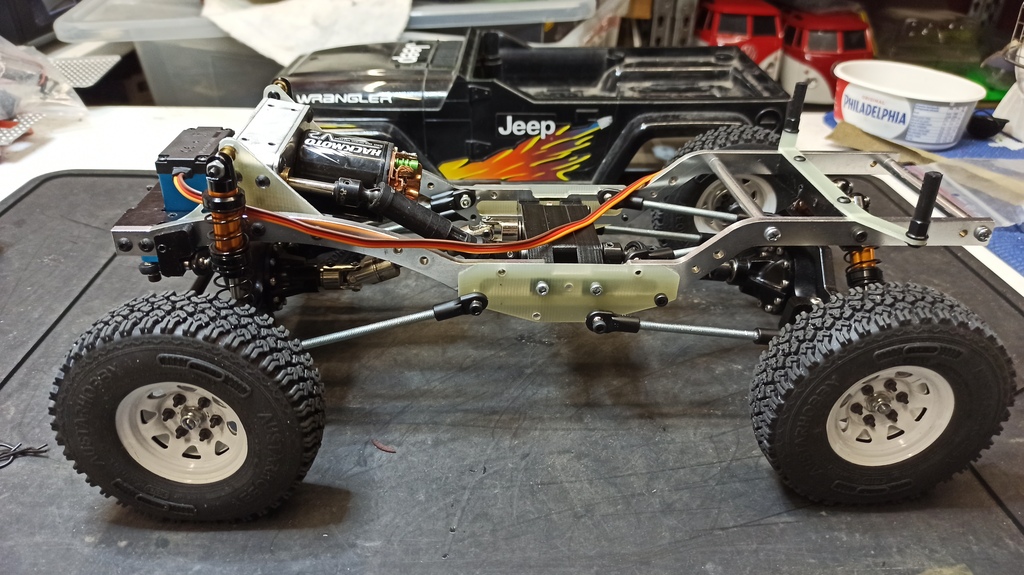 For the first time, the body is installed rigidly on its chassis: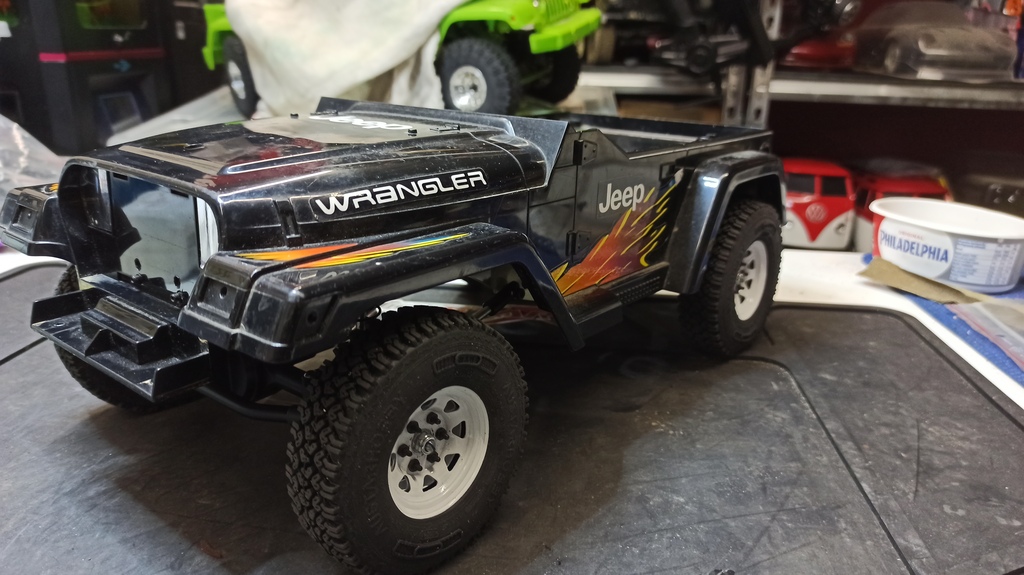 First flex shot: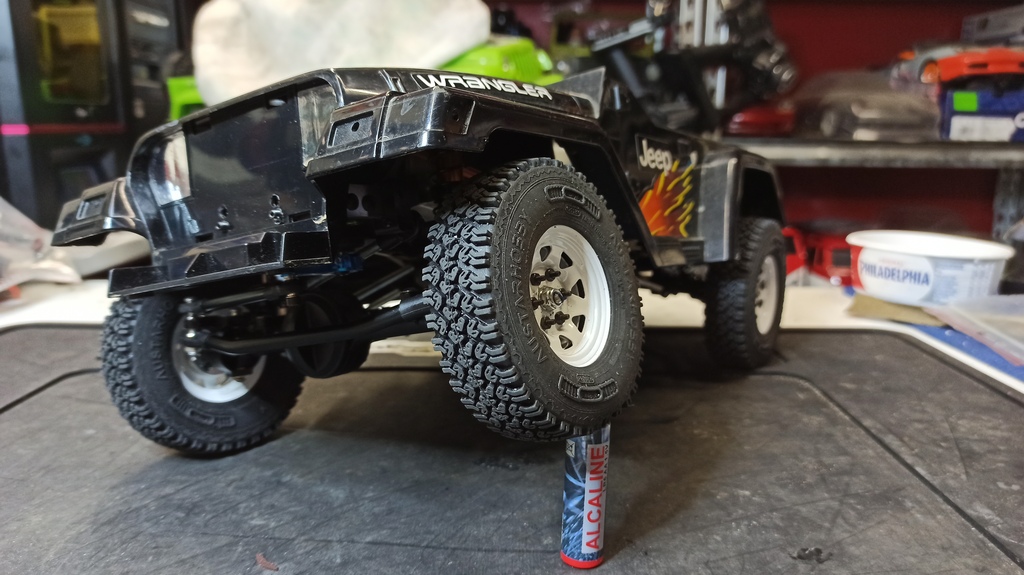 I needed a Battery case. I first made a paper prototyp: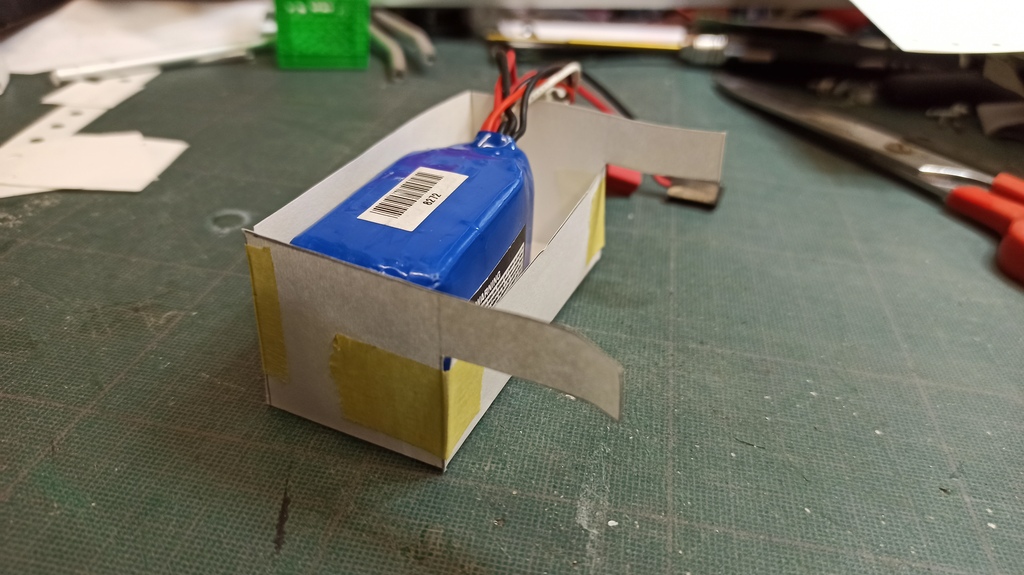 Installation at the fuel cell position: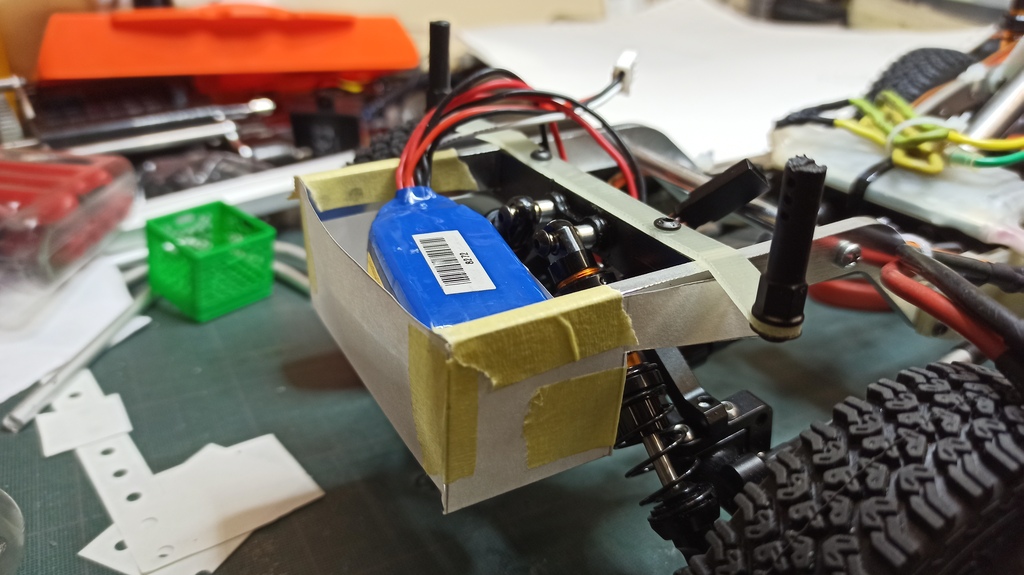 It's all good. I cut 0,8mm metal sheet and glued it with 2 component Epoxy: