Well my son has been on me for about a year to do this build but I made him get his act together at school and save some money first and he has so it is time own up on my end of the deal. Ill be helping him with the body and fab and all the building will be on him so here we go..

First we started with is Amax King Hauler and changing the bunk to a signal sleeper.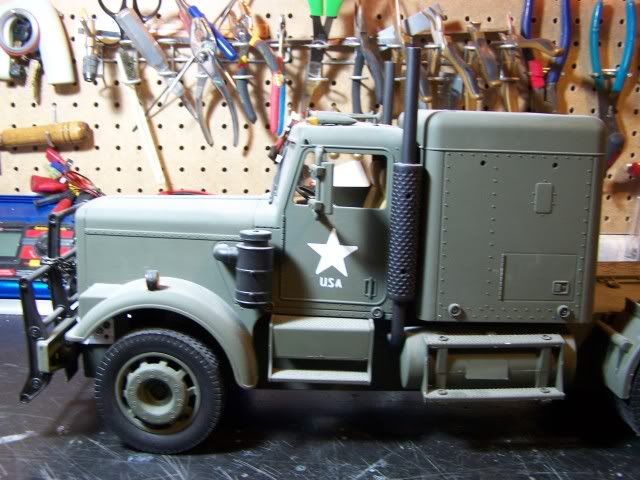 Now in Half


Tape for a straight line of what I am cutting out.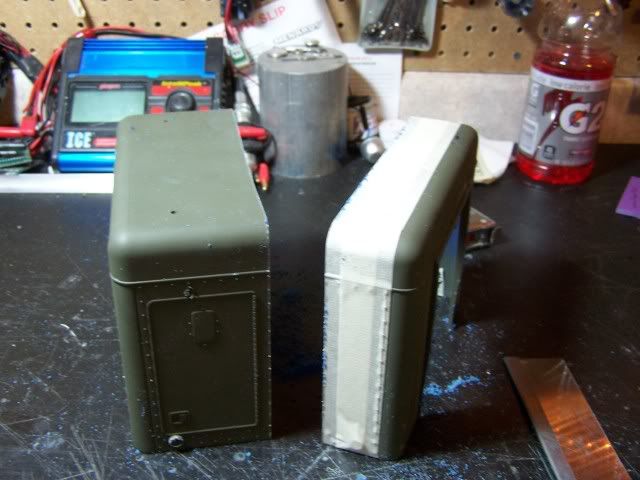 Now cut the other piece out and fit it back together.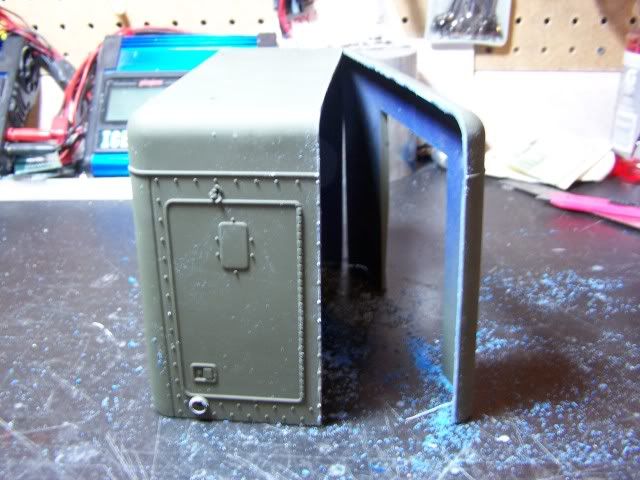 And here is how it looks back with the truck. It is not glued on and it wont be I keep the sleeper free from the cab it is much easier to get at the goods his way when you need too.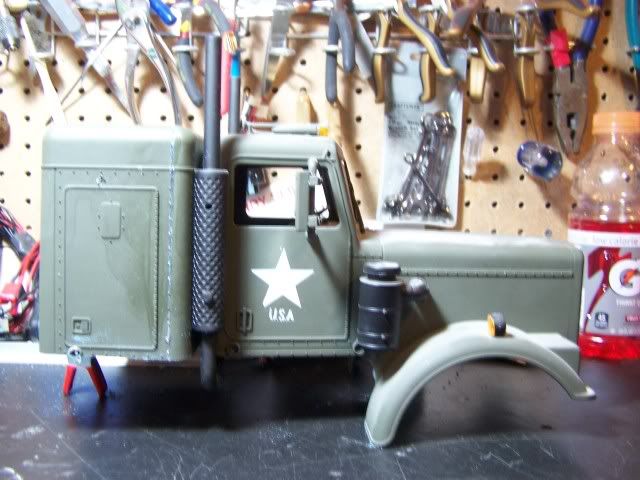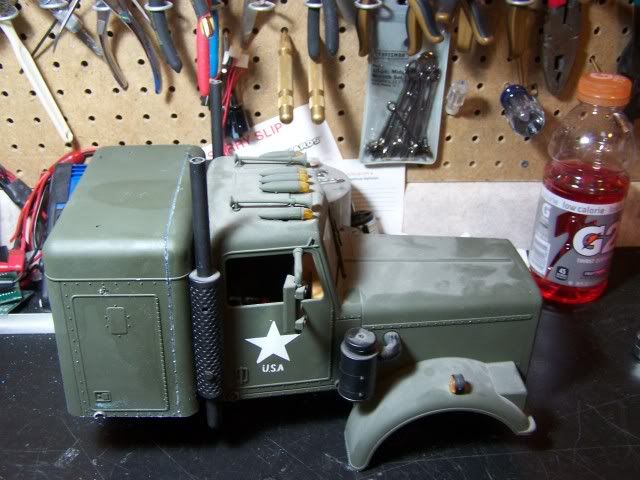 And here is a little mock up of the cab with its tire for looks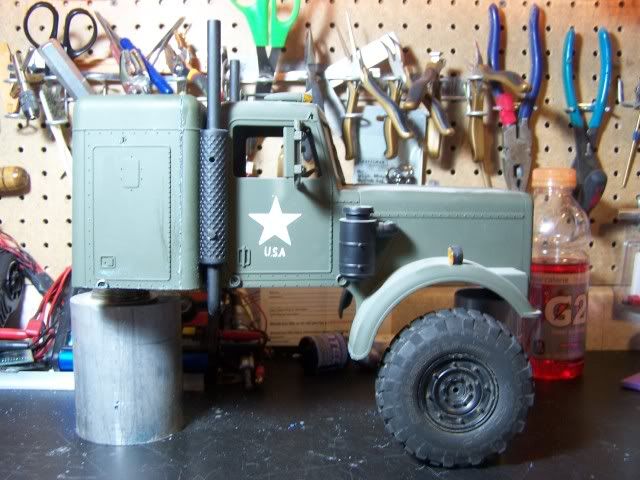 The truck will be on custom 25 inch frame rails running F350 axles front and rear with RC4wd straight ends on them with signal rc4wd 1.9 Mud pluggers on there hummer alum beadlock wheels. Tamiya big rig trans with a wheely king T-case and metal drive shafts and a Custom walking beam rear set up I had Russisloud build for the truck. It will also have one or 2 spare tires behind the sleeper and 2 winches behind the cab and one on the front bumper.

We are also taking 2 Bruder drop decks and making one 6 axle heavy duty trailer that will fit the truck and its height..

More to come..