Makin' a batch of oil drums.
Start by eating tuna. I like the little 3-pack size cans:
Glue them together. I put sand in the bottom one for weight & cut a circular piece of styrene & glue on top.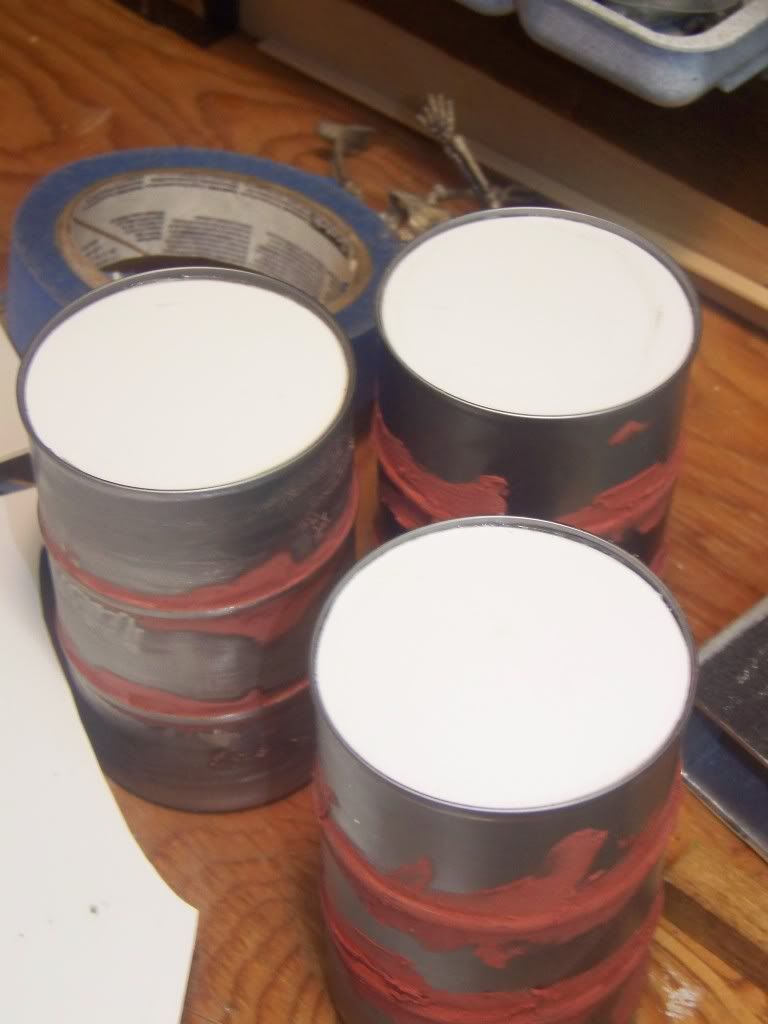 Use styrene to make caps & prime
Paint: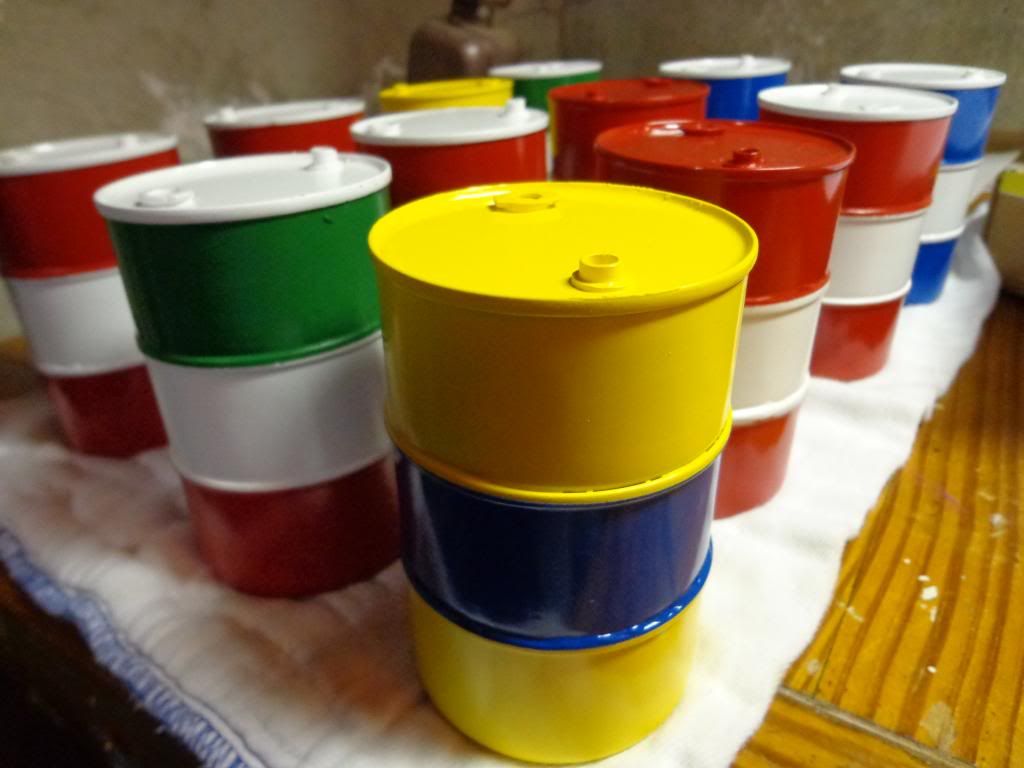 Next, I'll weather & add drips & waterproof vinyl stickers.
Here are a few from last year's batch: