Well time for another one of them worthless long and low working show rigs everybody loves to see
. This is a rebuild of a truck I got and I have wanted to build a copy of a friend of mines truck for a while now so here we go. Now it wont be dead on but close I am going to change a few things I would change if it was mine and since he wont sell it to me Ill have to settle for this for now..

So here is the truck I am starting with..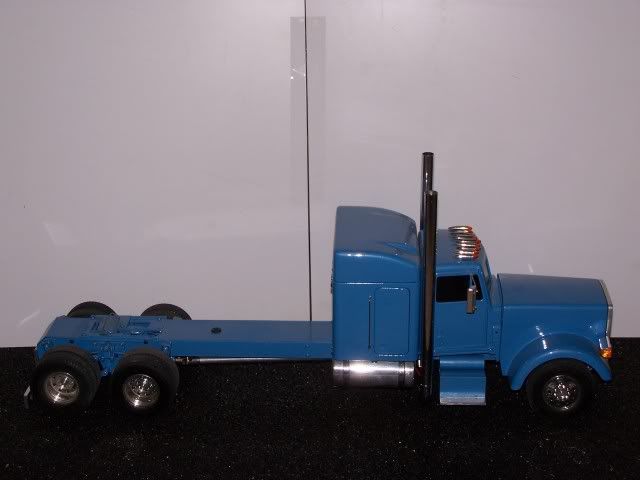 Starting with a new frame that is shorter and one that has the ends of the rails tapered down.Now I went a little longer then his real truck but it is the same as my wife's orange truck..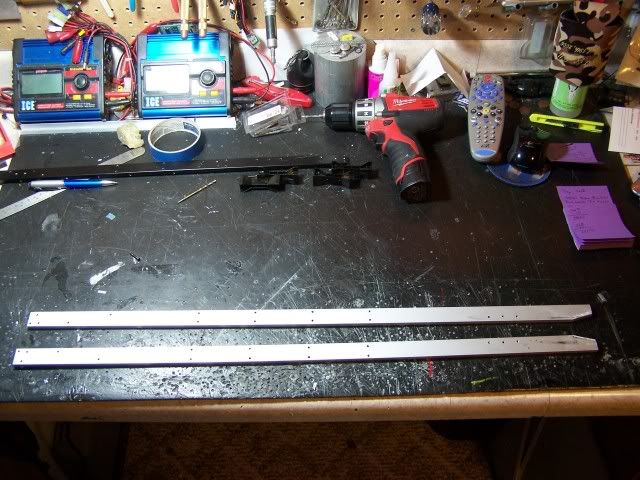 Going to fast forward here a little you don't need a screw by screw build of a frame and if you do you need to use the manual..

Here is the frame with the running gear on I have lowered the front 1/4 inch and slid the axle forward also and mounted wedico tires on stock tamiya wheels for the low pro look. Also have on of IH Builders box bumpers mounted up front..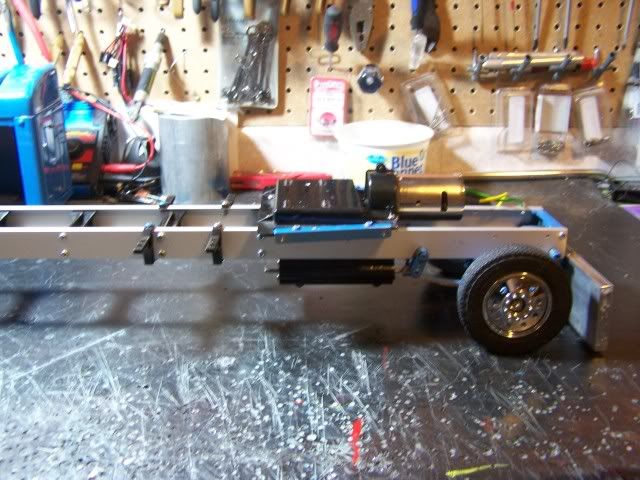 Next to make some 5 inch long fuel tanks out of PVC Pipe..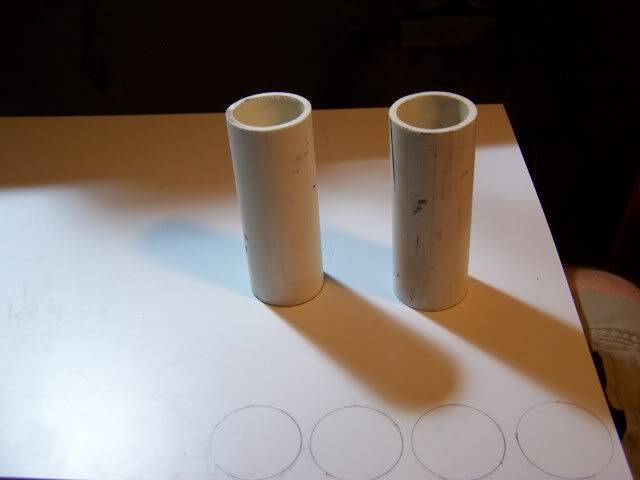 Ends cut out and glued on.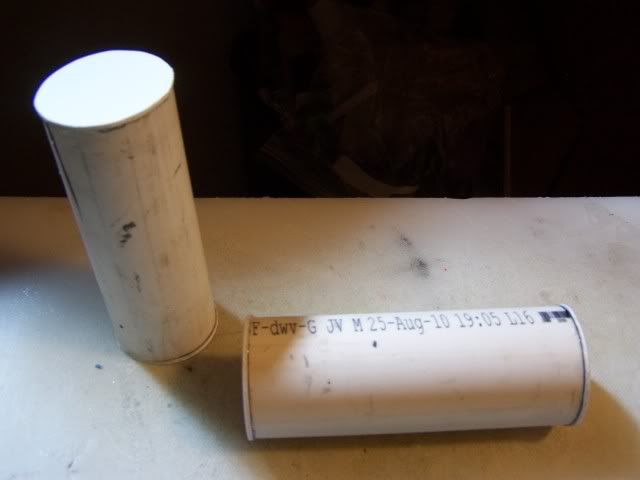 Now if you look I too another thin piece of plastic and cut out a 5/8 inch round piece and then flattened 2 sides so it look like the fuel tank bung that is welded to the tank and then I used a stainless thumb screw for a filler cap.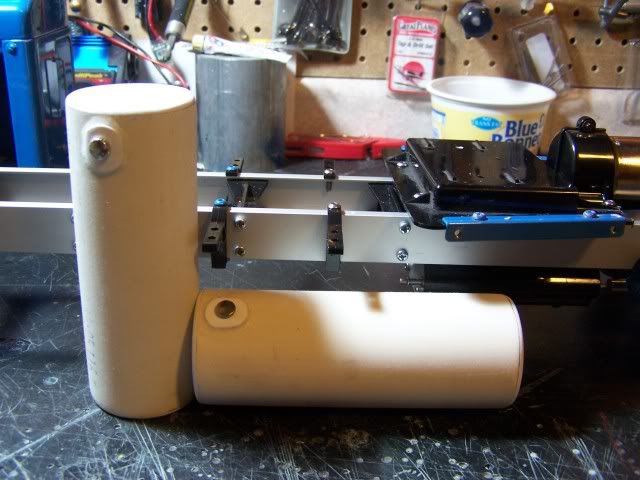 Little mock up..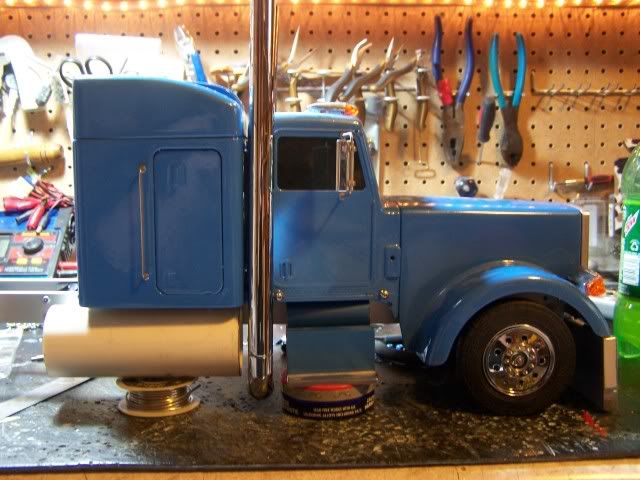 Ok so now body mounted and a set of Brian in PA's pete steps mounted also.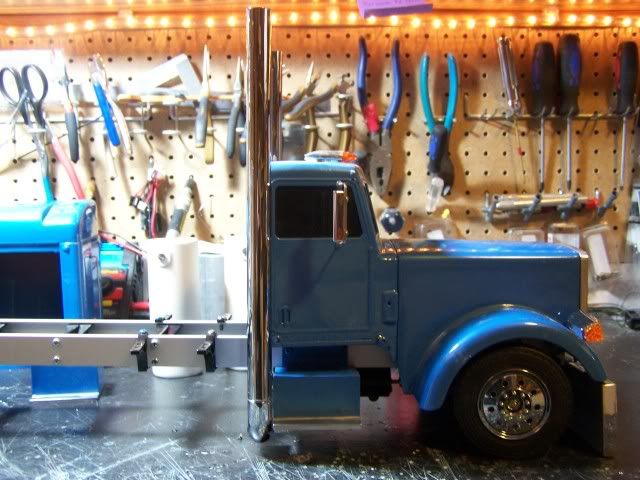 And now for mounting the new tanks.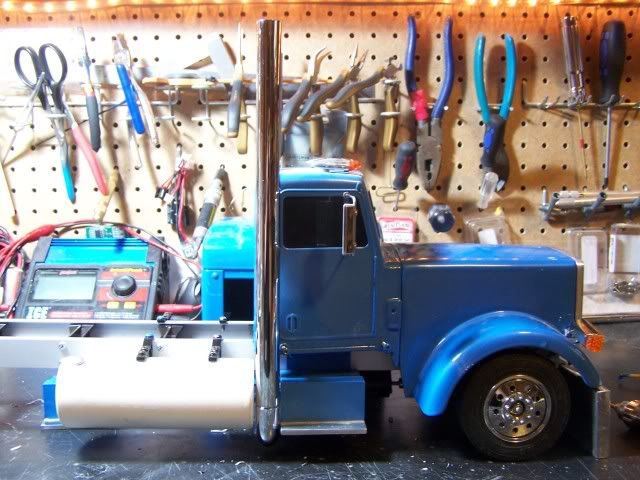 Now some of you might be saying that way is the tank mounts kind of goofy well I needed the thickness of the mount to raise the sleeper up so they are set in the same spots as the mounting holes for the sleeper..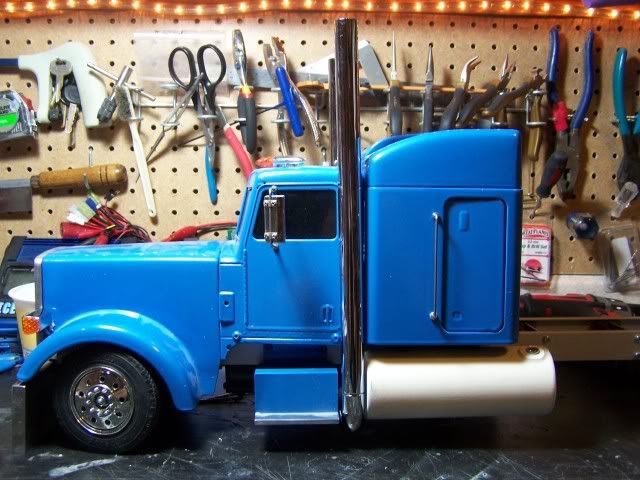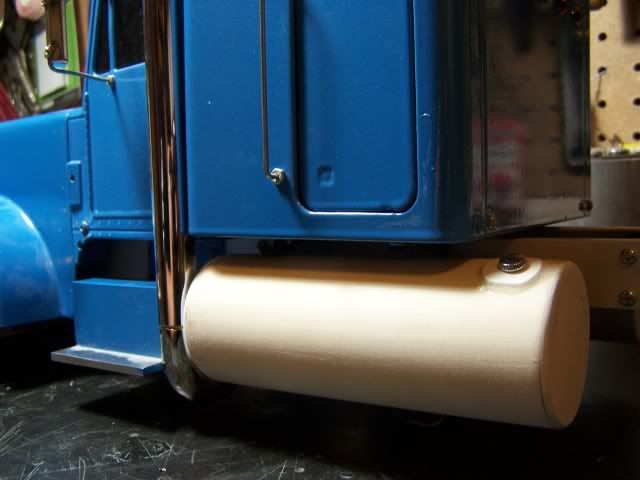 Now on to the body work.. Not to bad of only 6hrs of work on it..