So last year I bought the TRX-4, ran it in one TTC this year and won another TRX-4 kit... I love having more than one axle but making the TRX-4 run 3 axles was a bit more of a challenge...
Past 4 weeks I was on bed rest from surgery, I won the kit 3 days before I went in. Once I was able to sit up and move a little bit I started building.
I didn't take many pics because I wasn't sure if it would actually work, I couldn't find anything on a 6x6 using TRX-4 guts.
I've made 6x6 and 8x8 with Axial but they are simple.
I also just recently got a 3d printer, I was going to make another MAN-KAT 1 but I made the 8x8 outta wood so I figured I would try a different body for this one. I went with a ZIL 131, mostly because I just liked the styling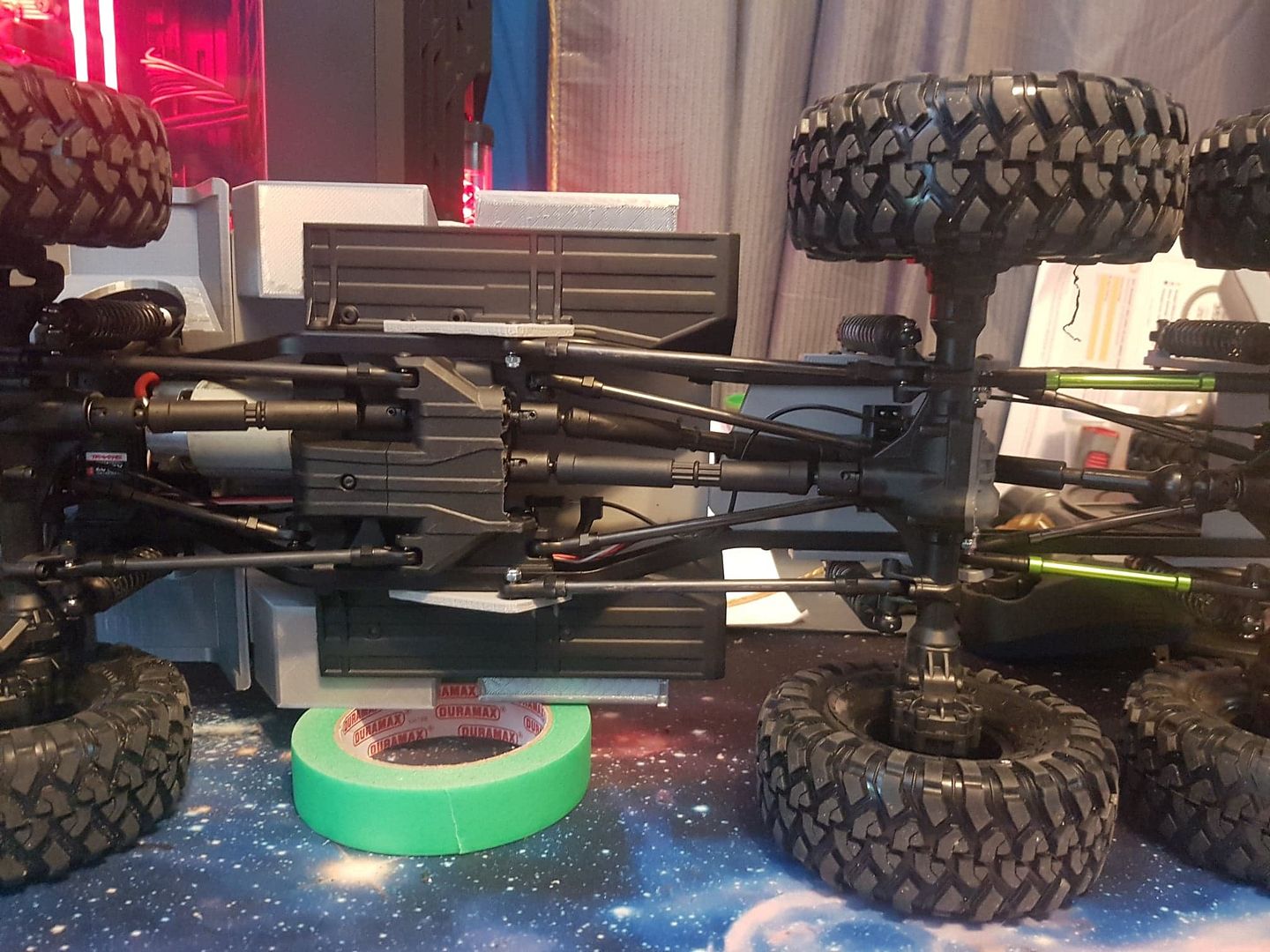 I found if you extend the shaft they spin the same way, so I have 2 outputs for the rear and a carrier bearing up top
This one just shows the mock up of bolting a couple pieces or frame on place to extent... I later cut the extra TRX-4 frame and brazed it in place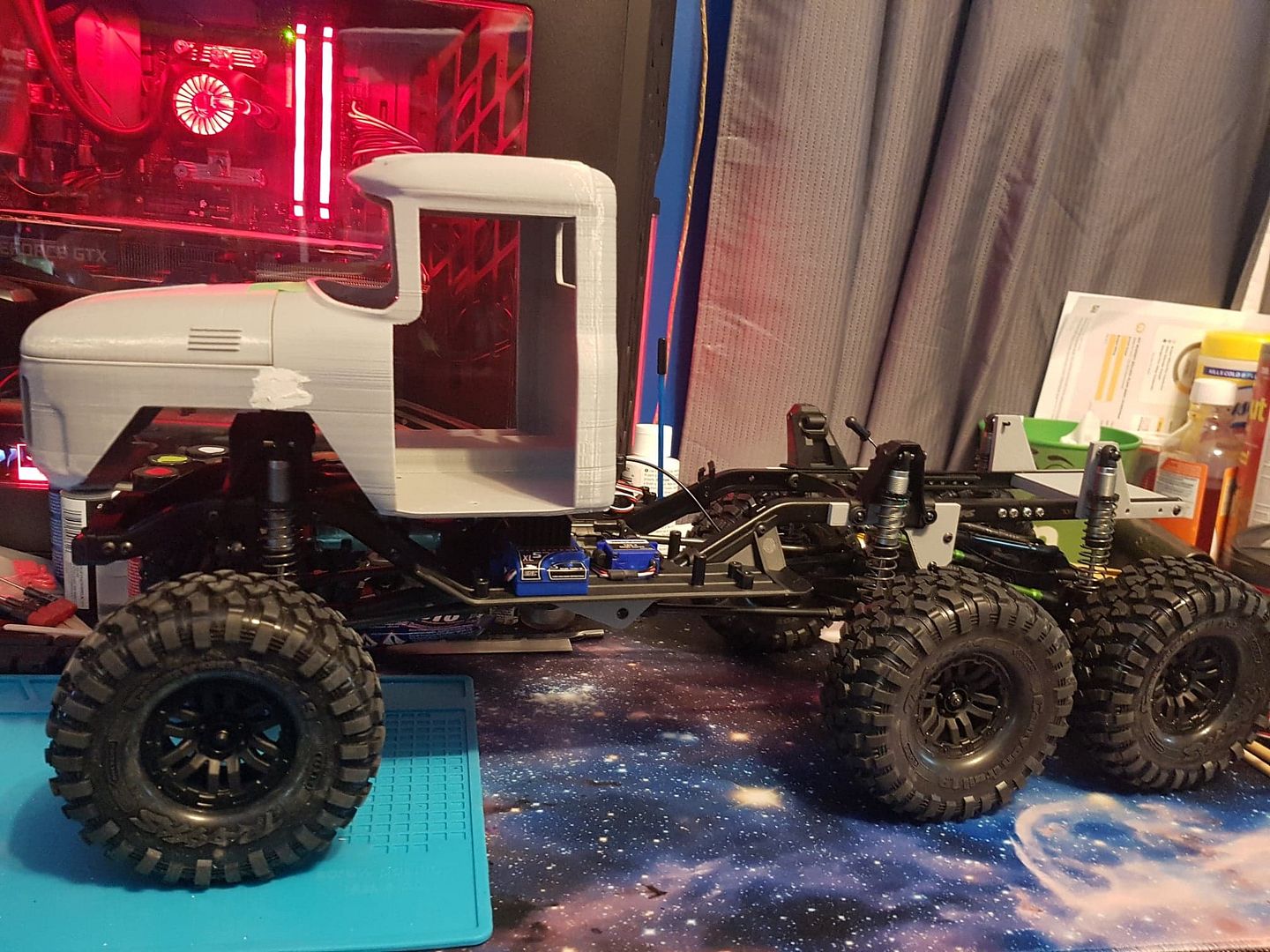 Then testing the body height, had to trim some outta the floor boards to clear the transmission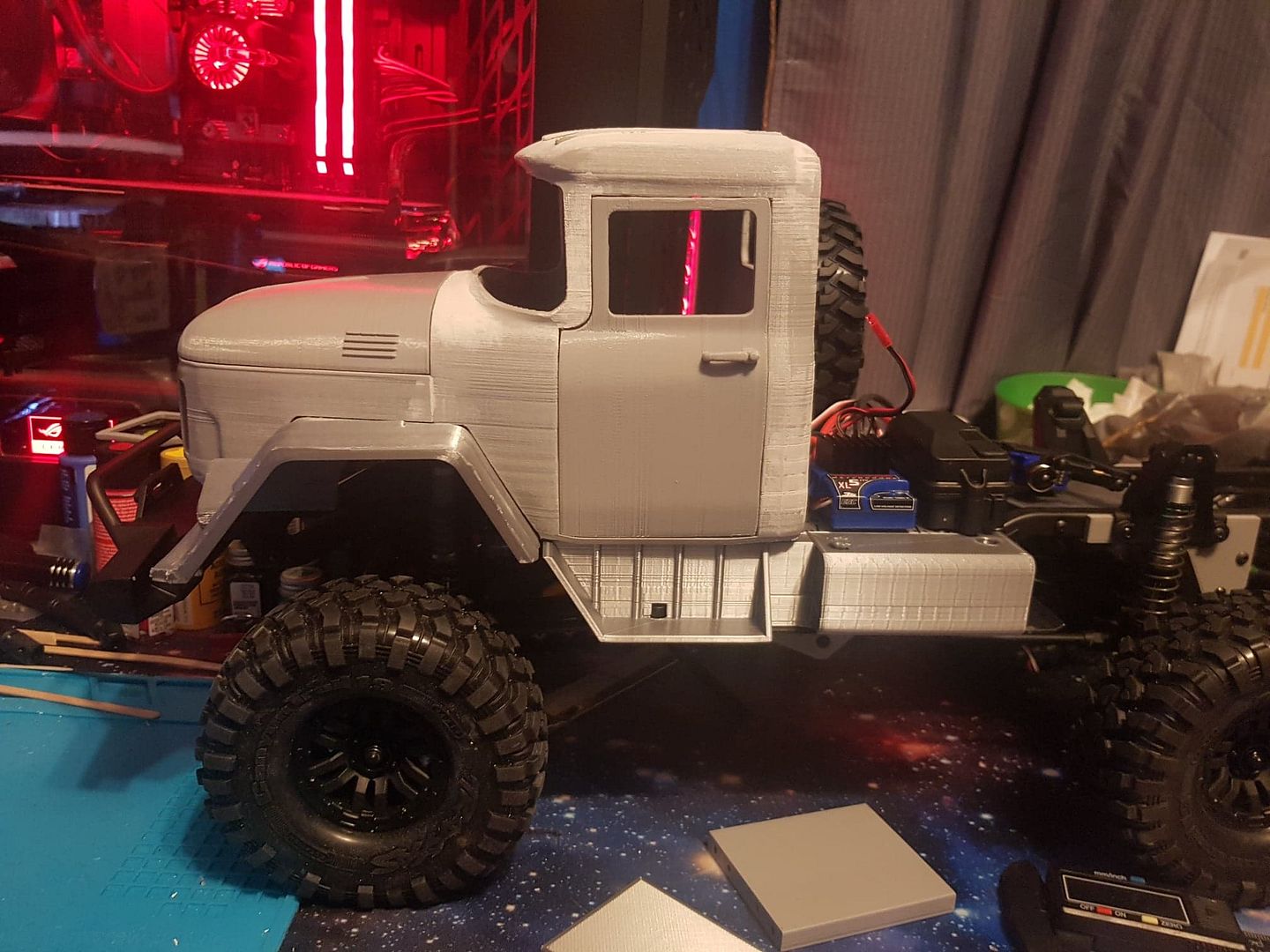 Played a lot with a site called tinkercad so I could bring in the 3d files and manipulate them, adding things like the fuel tanks and resizing.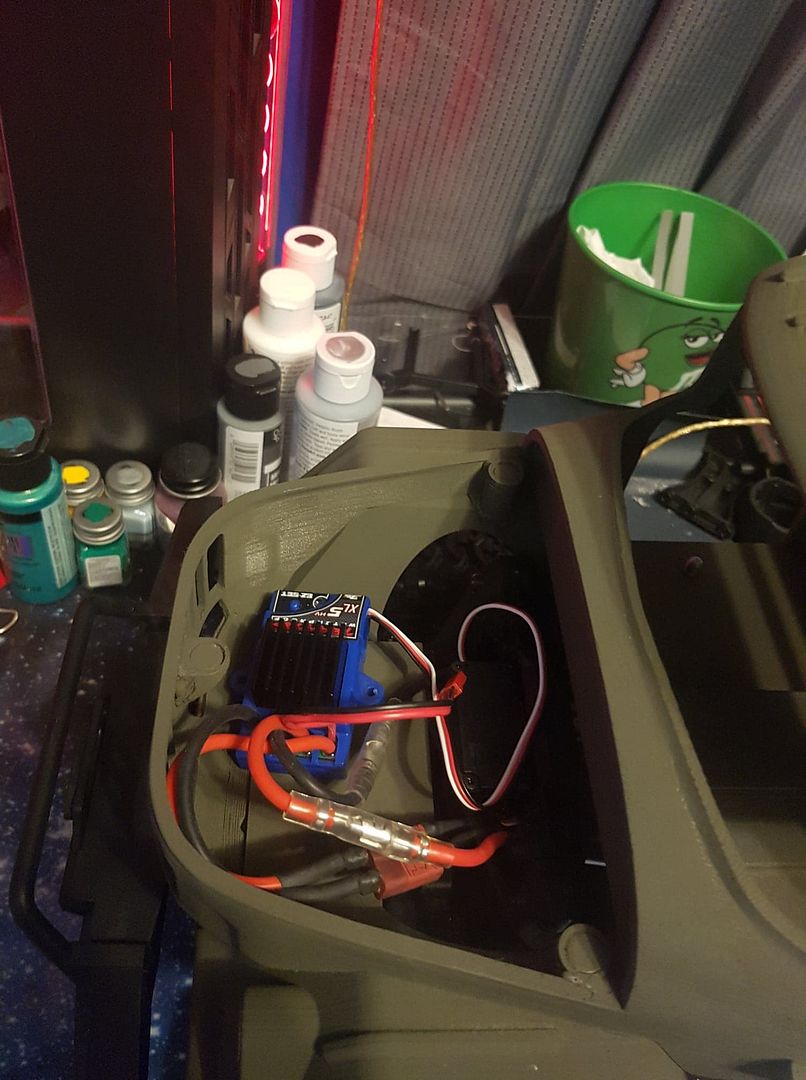 I finally decided on putting the ESC up front here, hood is held down with magnets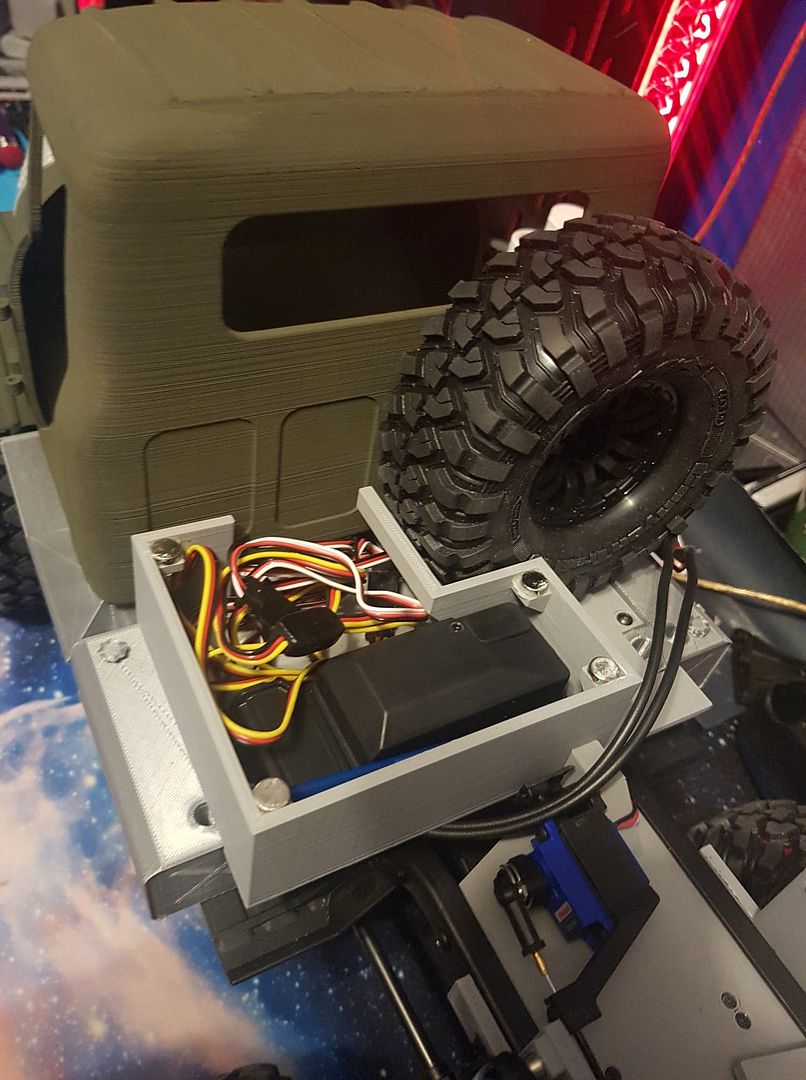 And the receiver under a magnetic lid back here.
https://youtu.be/VYjQ-AzIWIY
And not sure how to make a video link work so there is a small and albeit crappy video of testing the drive line and shifters then the battery died
https://www.youtube.com/watch?v=hSDIQ-elg1M
Another quick walk through video of what I did
Still a lot more work to go, but it's a start.
Also it appears that photobucket has limited the bandwidth so the images are blurry, hopefully they reset it at the beginning of the month