Well as if I didnt have enough projects already on the go, this is one of the ones I want to get done soon...
I plan to turn my XXX-S Drift-R into a rally based Gymkahna car. The electronics will be waterproofed, and hopefully by spring a Novak brushless setup in it.
Here is a video of Kenblock doing an elaborated Gymkahna run.
http://ca.youtube.com/watch?v=rs-jAImScms
Im sure with a few cars setup like this, some chalk, and a basic layout in a big parking lot it would be awesome.
Here is my junker I am working with...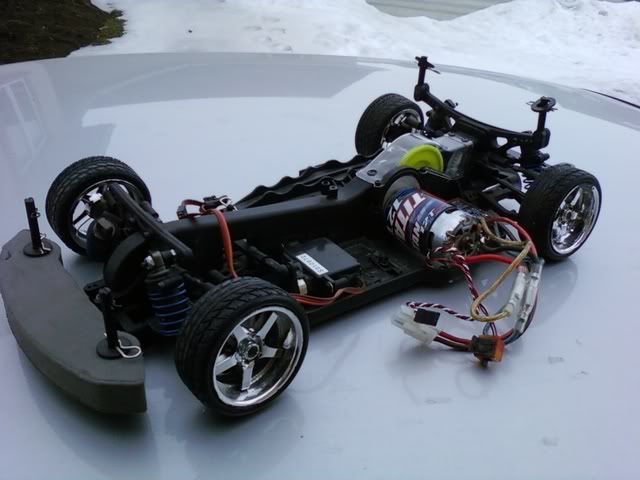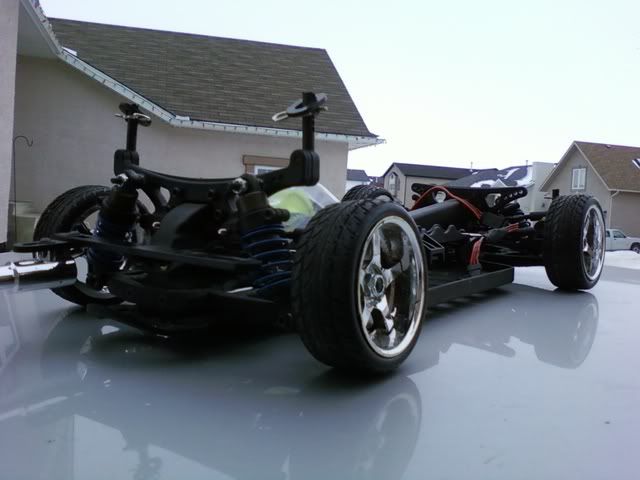 My first hurdle is to clear up the rear diff issue, than to raise the height and put some heavy duty shocks and xxx-4 clutch in, tires, and than a body. :thumbsup
I will keep ya posted!